Hello and Happy Tuesday! This morning I realized I switched my training days on accident and should have 8 miles on the agenda today (tomorrow is 4 and Zumba). So, I took along my water bottle and attempted 8 hot miles…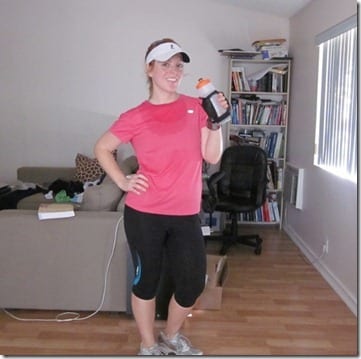 Unfortunately, I only made it 7.77 and they were super slow. Average pace was 9:22 / mile.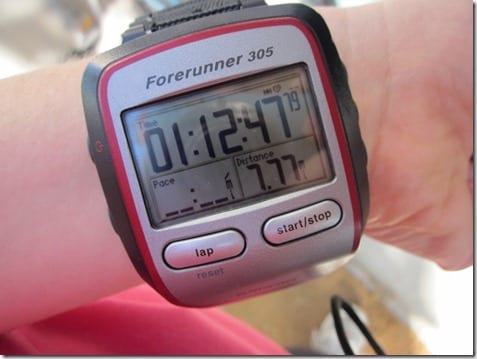 I didn't even realize how sweaty I was until I got back and scared myself in the mirror!My shirt was drenched and I smelled pretty stank. Side note: I never put deodorant on before morning runs because I'm just coming back home to shower. Do you?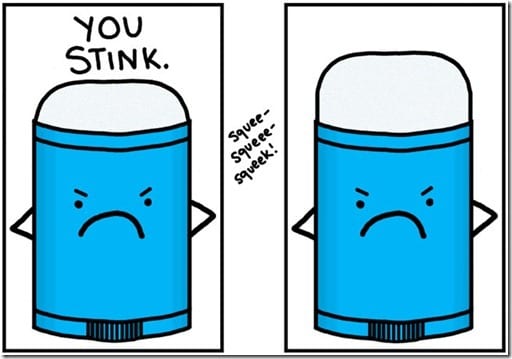 (nataliedee.com)
In addition to the sweat I have some pretty bad chafing going on from the middle of my sports bra. Nothing like getting into the shower full of sweat after your skin has been rubbed raw. Ouch!!!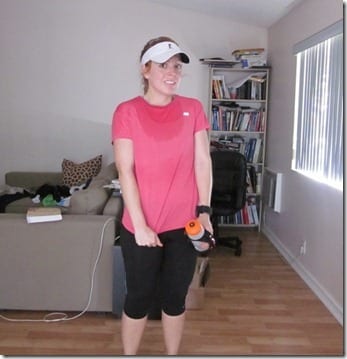 Despite my stink, sweat and lack of skin I made breakfast before showering. A bowl of watermelon was the highlight. It's Tuesday. I'm almost out of watermelon. I bought it on Sunday. Ben hasn't had 1 bite of it. You do the math.
And a breakfast burrito stuffed with egg, beans and guacamole to round out the meal. I really need to eat eggs for breakfast every day. I just feel more full after this kinda breakfast
Question: Do you wear deodorant to run or to the gym?
I stink.
Run SMART Goals
Fill out this form to get the SMART Running Goals worksheet to your inbox!