My little peep Melissa from Trying to Heal nominated me to do the "7 Links Post" going around. I am supposed to list links to the following posts:
Most Beautiful: This isn't really a post, but My Wedding tab is my favorite in terms of love beauty and aesthetic beauty. But if I'm playing by the rules… Monica and Ben.
Most Popular: 1. I have a couple of posts that are close in numbers, but I think my National Running Day post is my favorite of those.
2. Making Peace With Food – the Intuitive Eating concept about making all foods equal is searched crazy style every day!
Most Controversial: Unfortunately, I don't address controversial issues as much as I'd like here. I did get a crap of ton questions about who I was referencing when I posted my last Confession Thursday – Daily Food Blog.
Bonus: Check out my Ask Me Anything posts to read why I didn't live before we got married AND here about why I didn't change my last name.
Most Helpful: Your First 5K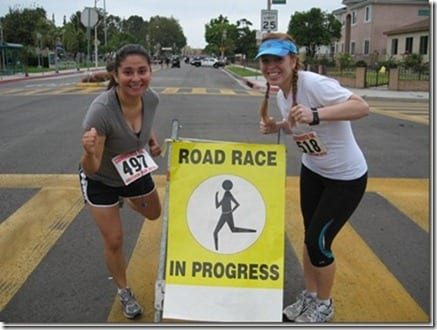 Surprise Success: Basically anything I write that more than 1 person reads is a surprise to me. Ha!
For all the wrong reasons my Wet T-shirt Wednesday post from a sudden storm in Curacao is the most searched. I'm sure the searchers leave disappointed though…
Not Enough Attention: Ummm, I think I get more attention than I should. I'm just thankful you want a break from your work or school to come see what's up with RER
But, a personal fave is my visit to the Olivas Adobe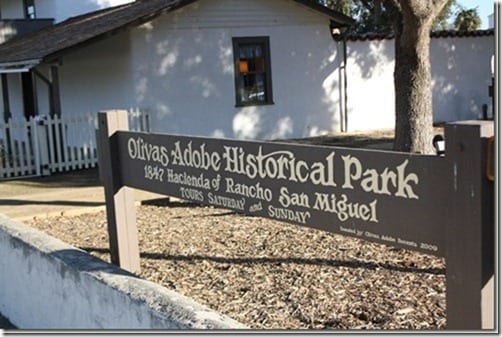 .
Most Proud: My Long Beach Marathon Recap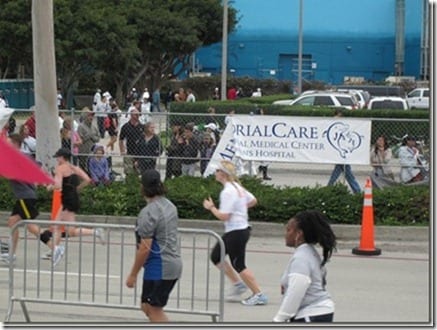 Now I pass the torch to 5 people…but I think most have already been nominated?
This was hard for me! I could not think of a post for most of these categories!!! If I failed, leave the post in the comments
Also, my Ask Me Anything form is still up. Feel free to ask me anything anonymously!
Run SMART Goals
Fill out this form to get the SMART Running Goals worksheet to your inbox!