Hello and Happy Thursday
I have a mid-length run scheduled for tomorrow and a 10k on Saturday so I'm taking today easy. I'm planning on taking a long walk to catch up with my BFF on the phone in a minute.
Breakfast was an egg burrito and tons of watermelon. It's too good, I can't stop.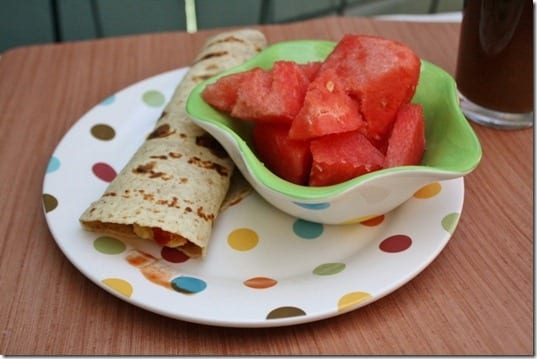 And Iced Coffee with no ice
We don't have any ice because our refrigerator broke this week and I bought a new one on Monday. It should be delivered today "between 3pm and 5pm".
Our broken fridge has stayed a little cold so it still has a ton of produce, drinks and condiments in it. I have to clean it out and transfer everything to a cooler this afternoon. Or I can eat everything?
I got the race picture I ordered from the Fontana Half Marathon yesterday!!! It was the first race where I felt like I was running (as opposed to slugging along). So, when I got a coupon code a while back I had to order one! I need to frame it and put it up now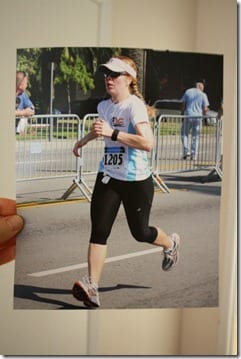 Have you ever ordered a race picture?! Have you got a personal camera picture printed out for inspiration?
Run SMART Goals
Fill out this form to get the SMART Running Goals worksheet to your inbox!