Today is a "rest" day for Marathon Training (read: No Run) and I intended to go to the gym, but really didn't want to. I mean, I'm there enough for work! I decided not to make myself go in for strength.
So, instead I did Jillian's 30 Day Shred and called it a day.
Confession #1: I never do the "cool down" portion of any work out. I often walk out of group fitness classes during cool down. I'm cool enough, thanks.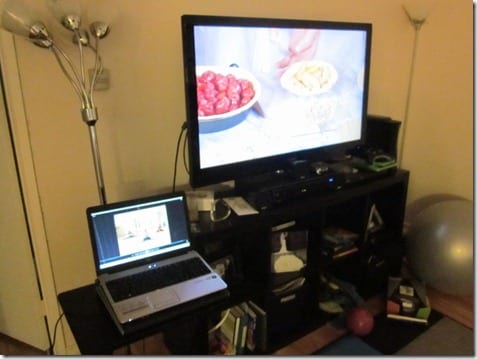 Zensah recently sent me a running bra to try! I chose pink because I'd like to think that I'm a lady. Confession #2: I'm not.
Since I didn't have a run today the jury is still out on how it'll hold up to my massive amounts of sweat. But, I do love the textured strap and back area. It's super comfy too.
Confession #3: "Clean living room" has been on my To Do List for a few weeks now… Notice the background. Not clean.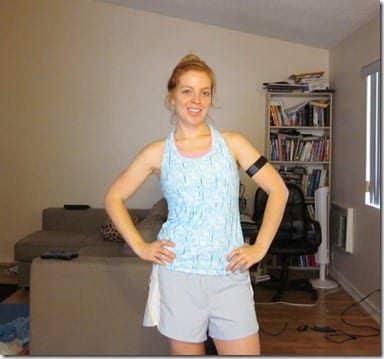 Fitness Fashion Tip: Never wear matching clothes. This way people are so distracted by your poor choice in sportswear they don't judge your sleepy face, bed head or smelly body.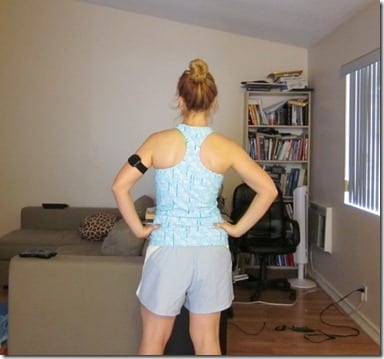 Confession #4: In between each circuit of Shred I went to the kitchen for a handful of cereal. So it took me forever to decide on breakfast. I finally decided on waffles and eggs after staring into the fridge forever.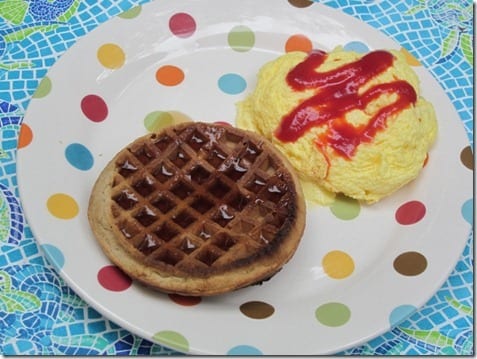 Confession #5: I really do live my life like my body now may be "as good as it gets". I'm happy while still working towards getting better
I wore a bikini and no cover up at Marco Island last month.
I am not waiting to do x,y or z until I get to a certain goal.
That being said, I had a little break down recently that it's kinda sad that I have to work so hard for things that come naturally for others.
Confession #6: I play favorites.
Confession #7:If I could do it all over again, I would. And I think I'd make all the same mistakes…
Confession #8: I don't make myself do anything I don't want to do.
Confession #9: It kills me not to know my favorite Zumba instructor's nationality, but I think it's rude to ask.
Confession #10: Ben wants a baby and I don't, so I'm considering buying him one on the black market. But, he can barely take care of Vegas so it might end badly. I'll let you know.
Got anything to confess?
Run SMART Goals
Fill out this form to get the SMART Running Goals worksheet to your inbox!