This morning I went to strap on my Garmin for a 6 mile MP run but it was dead. After freaking out on Ben, Twitter and considering driving to the nearest bridge to jump – I went for my run realizing pace would be a mystery today.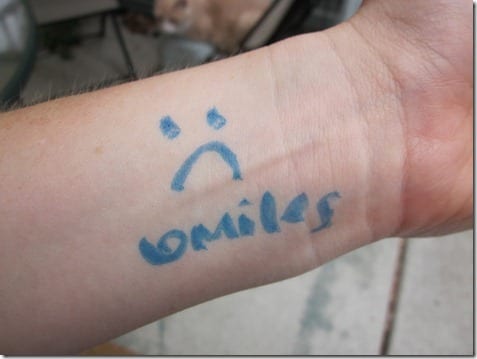 I did my go-to 6 mile route and it was no problem.
Boo.b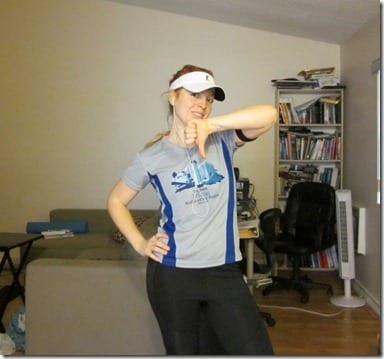 My run was decent considering I started off feeling down. I just need to figure out what to do about tomorrow!?! I have 17 miles planned and do not have a 17 mile route I can think up as I go along.
But, at least it's FRIDAY!!!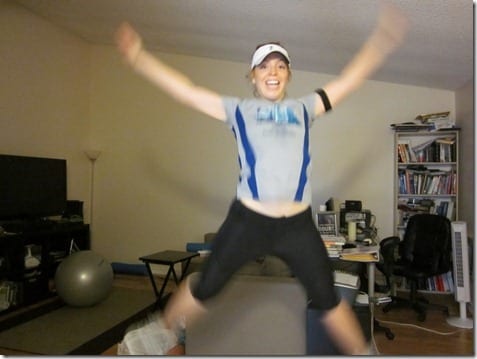 Breakfast was a buffet of sorts – gimme one of everything
Open faced egg sandwich, Sunflower Seed Butta and Jam, Cherries.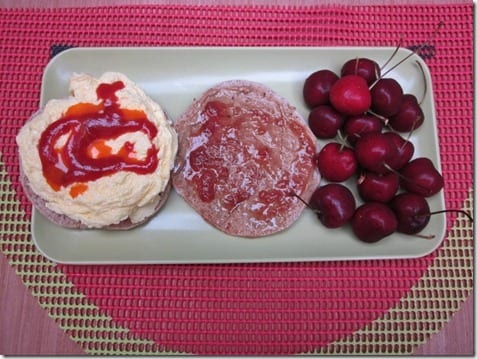 Remember the other day when I said I had a splinter or something in my foot? Well, we tried to get it out twice and it didn't work
So, I'm headed back to the doctor today. Last time the Physician's Assistant said if she has to get it out it's going to hurt a ton. Great.
See you in a bit!
Run SMART Goals
Fill out this form to get the SMART Running Goals worksheet to your inbox!