My eats on long run days are always really "off". I feel empty, but not exactly hungry. I want to eat, but nothing sounds like exactly what I want. It's weird. (But, tomorrow I'll wake up starving!)
I made Ben a quesadilla for lunch and ended up stealing 1/4 of it. It was big. Plus some chips and salsa
Ole.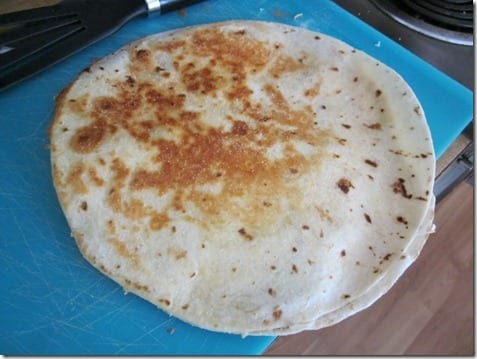 A few hours later I polished off the eggplant and tofu stir-fry I made a few days ago. I mostly ate this because I thought I should (which I never do but my hunger is so weird on these days).
The plan was to go to Yogurtland for dinner. Seriously, that was my plan. But, I knew Ben wouldn't be okay with just that so I picked up a few pieces of Costco pizza for us to share.
And here's where you know something is weird with my body – I didn't feel like Yogurtland for dessert. Nah, I wanted a stiff drink. I'm sure my chaotic life had something to do with this too though
Today I busted into the sample pack Crystal Geyser sent me to try. Perfect timing – I'm so thirsty after a long run!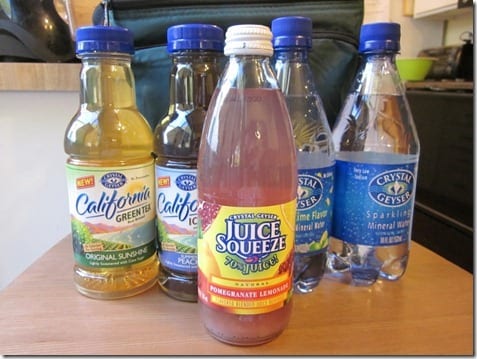 They're a California based company and may have heard I drink a lot. So, they sent me a bunch different options. They make tea, juice and my fave = sparkling water!
I'm pretty excited about this massive lunch box they sent it in too!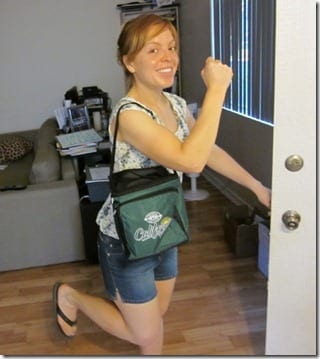 I'm a volume eater and need a lot of food for lunch. Yep, this box passed the "bigger than my head" test!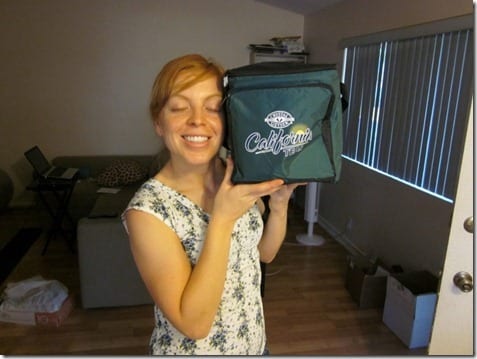 The day's events included booking our Florida Christmas visit. I poured over the different options for hours before finally coming to terms with the fact that it's a cross country flight at Christmas and there's no way we could get a cheap flight. At least it will be a good visit with family
Ben's family is from Florida (outside of Tampa). We made a deal that we would celebrate Christmas with the family we don't live near. Since my fam is in California and we see them more often we go out to FL for Christmas
Here's last year's Christmas with the in-laws. Although I'm super close with my fam, I love that I get to visit Florida for Christmas. Thank God Ben's family is super nice to me and isn't from a cold weather state!
Anyone else have to navigate Christmas traveling?
Run SMART Goals
Fill out this form to get the SMART Running Goals worksheet to your inbox!