I had a few evening clients today. It's always hard for me to decide if I should have a big snack or dinner before hand. Today I went with what I thought was dinner. Leftovers from yesterday and an unpictured bowl of cereal…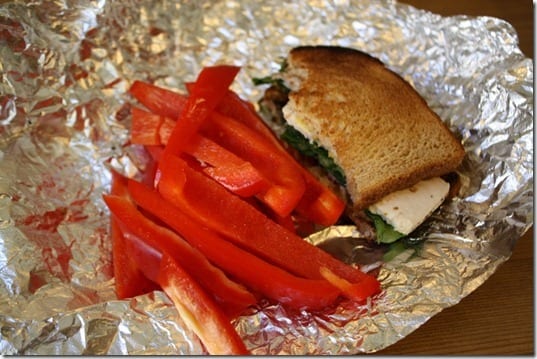 Then it was all work work work
When I got home I decided I wanted Meal #8 of the day to be another dinner. If you're keeping score, that's 2 breakfasts, 1 lunch, watermelon, 45 pieces of gum, 8 gallons of water and 2 dinners.
I made a volume eater's delight = cooked broccoli with a chicken patty and marinara sauce.
And I topped it with some fresh pow-da!
I made a delicious smoothie for dessert. Seriously, I love this thing in a weird way.
But, if you're looking for tastier desserts… I spotted this frozen yogurt sandwich (#18 on snacks for 100 calories or less) and was drooling.
Remember my Clean Condo Tour?
Well, I rearranged everything last night and think it really opens up the room. We're not done yet, but I'm already loving this new set up!
I am going to a super cool event tomorrow!!! Cannot wait (to tell ya)!
Run SMART Goals
Fill out this form to get the SMART Running Goals worksheet to your inbox!