Hello! I had 3 clients this morning and considered doing a strength workout, but my stomach told me to get myself home for FOOD. And when my stomach says something I listen (mostly because I have no willpower or discipline – I must be lacking that gene).
I contemplated a few ideas, but when the pussy cat requested tuna to share I obliged. I'm one of those girls that does what her cat says
"Oh gosh I LOVE tuna!!!"
"I just want to rub my face in it."
""I want to soak my tongue in tuna juice!"
Me too cat, me too.
Sorry if you hate cats. But, they probably hate you too.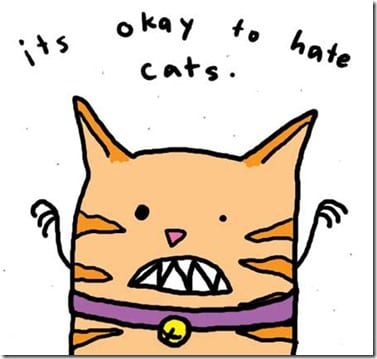 (nataliedee.com)
Anyways, I mixed it up with mayo, tons of relish and onions. And I put it on a salad with hummus and toast.
Then, my stomach requested dessert and again, I obliged…
Run SMART Goals
Fill out this form to get the SMART Running Goals worksheet to your inbox!