Hello and Happy Friday!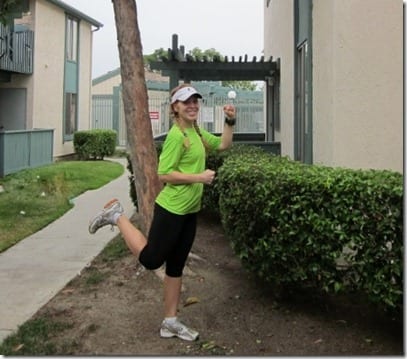 My marathon training plan called for 9 miles at MP (marathon pace). And a 19 miler tomorrow. That's way too hard for my chubby Mexican legs a little advanced for me, so I opted for 5 today. Looks like I averaged 9 minute miles without even checking.
I could not decide between oats and yogurt or eggs today. I ended up going with the oats because I have eggs all the time lately. I made a batch of pumpkin oats with almond milk and chia seeds.
Then, topped it with cereal and Oikos Vanilla yogurt.
This is one of the new-to-me flavors of Oikos I got from Blogher last weekend. I normally don't like vanilla or blueberry yogurt and LOVED both of those flavors from this line!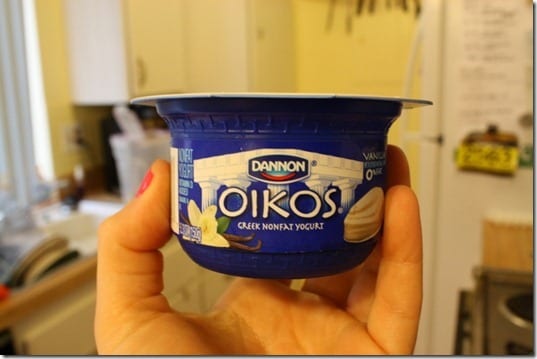 Breakfast was served up with 2 big glasses of iced coffee!
After my big day of hanging out with Mr.Harper I went back to my mom's to walk the dogs.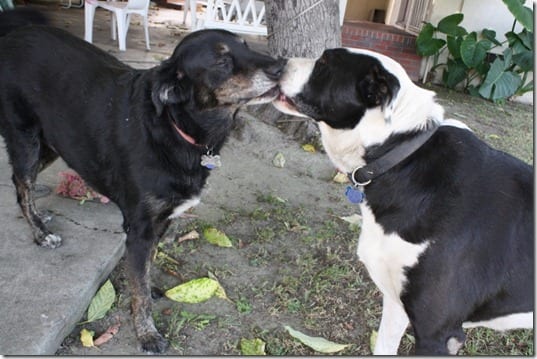 Then, I it the road where I was faced with a ton of traffic. Luckily, I had bell pepper strips to keep me company.
I hit up the best hole-in-the-wall Mexican place on the way home for burritos. So good. Totally worth it.
It's Feel Good Friday!
Let's start the weekend on a positive note! Leave a comment sharing something that makes you feel good – a compliment to yourself, an accomplishment you're proud of, something beautiful in the world that makes you happy.
Me: Watching my dogs play with their tug-o-war rope makes my heart smile
Run SMART Goals
Fill out this form to get the SMART Running Goals worksheet to your inbox!