When I went to Whole Foods this morning I got an extra food bucket for lunch. This is a variety of salads – the highlights being tempeh and potato salad. Hit.the.spot.
Later I had half a watermelon and a Balance bar.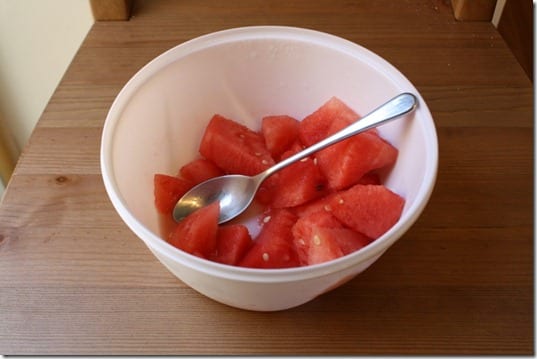 Then, I went to a Yogurtland date with Pam and Janae. This is was THE BEST. I have been looking forward to this all day week! Seriously.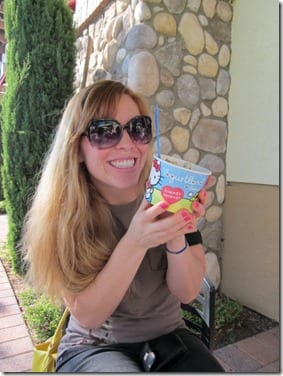 A table full of Yogurtland. You'll see that my cup is the most full. I'd like to think of the yogurt cup as half all full
Since Yogurtland is within walking distance to my house I try to be conservative with my visits and not get too crazy. NOT this time. I filled it up and devoured it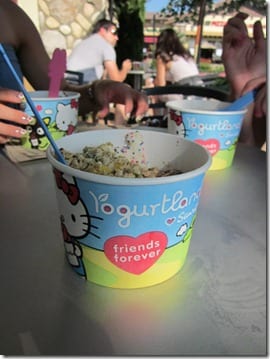 Tons of fro-yo, chocolate-y toppings and granola. I am not conservative with this visit
But it was a bittersweet meet up because Janae is leaving to go back home to Utah tomorrow morning
She was just visiting for the summer with her in-laws.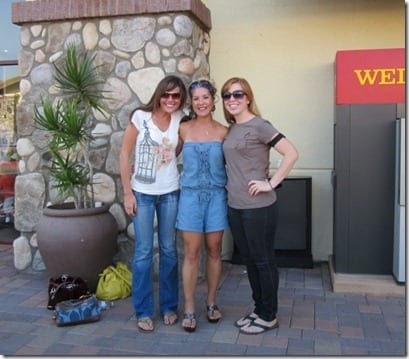 A surprise guest appeared when Ben showed up to say, "Hi". He quickly left for pizza though.
I stole some bites as usual.
I couldn't decide what to have for dinner so I'm chopping on popcorn with nutritional yeast while watching a really good documentary.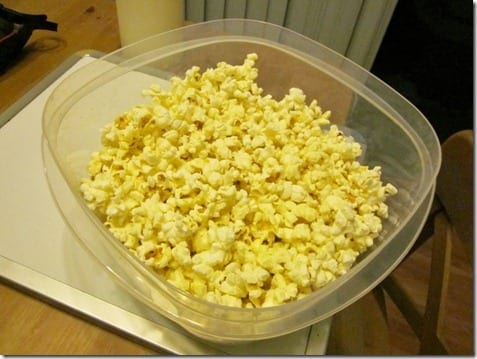 And I want to announce that this was the FIRST bottle of wine I opened by myself!!! I'm proud.
Question: Does opening up your first bottle of wine mean you have to drink the whole thing by yourself?!?!
Run SMART Goals
Fill out this form to get the SMART Running Goals worksheet to your inbox!