Yesterday my mom told me about a concert in the park nearby our place that was going on Sunday. I love classical music and the weather is perfect so she drove up with my little brother so we could all go!
This was the last of a series so it was pretty packed!
Doesn't this dog look a little like Roxy with a mohawk?!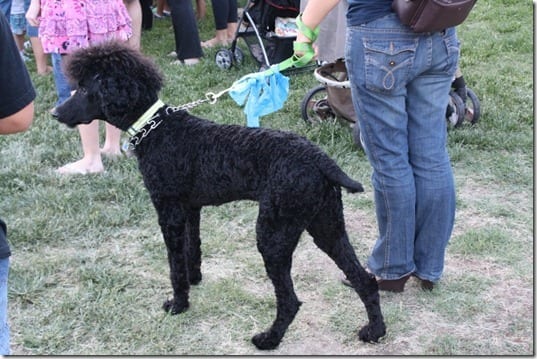 My mom and I went to the restroom and couldn't find Matt and Ben after. We were at a park – where could they be?!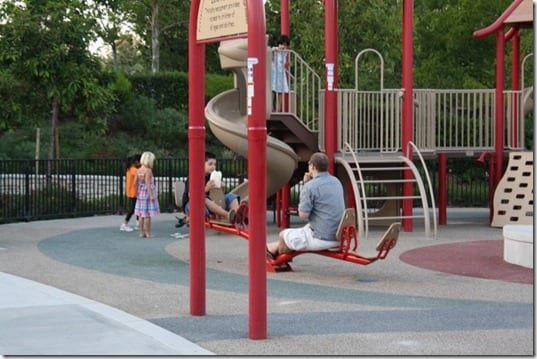 Up and down on the see–saw!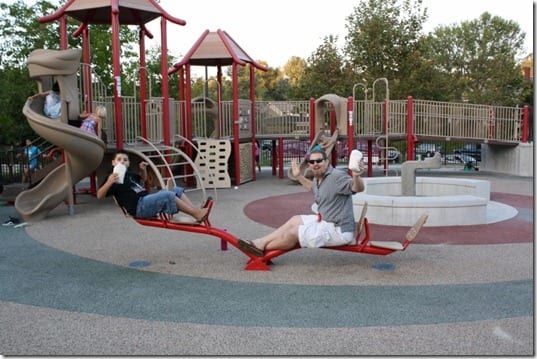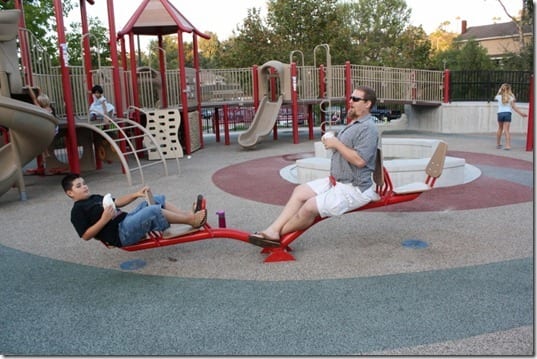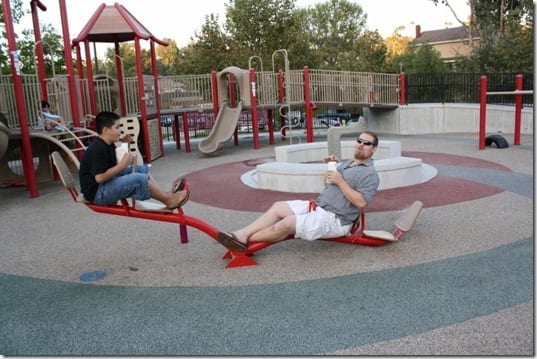 Blurry pictures courtesy of my 10 year old brother
Love him for using my SLR.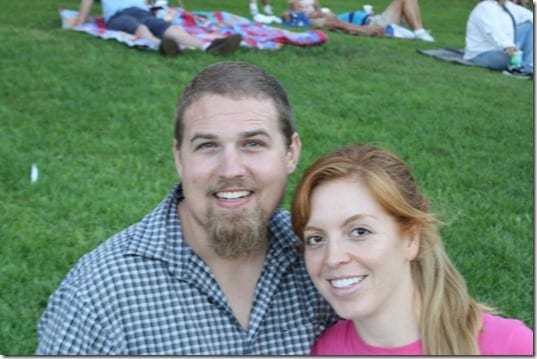 And a crisp one from my mom.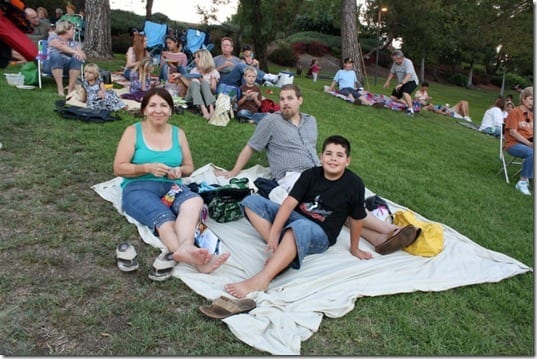 I am very dumb. The concert was right at dinner (I just wrote "dessert") time and I didn't pack food. MAJOR Food Blogger Fail.
I ended up digging into the popcorn that everyone was enjoying for some sustenance. It worked.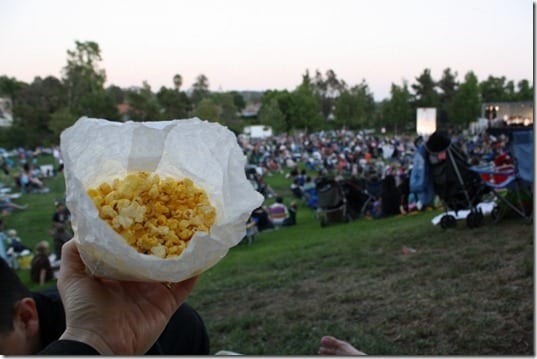 But of course I came home for a real meal. I threw a bunch of random things in a bowl – broccoli, chicken patty, fake spicy chicken wings (that were very spicy!) topped with parmesan.
I am making a protein peanut butter cup treat that I saw in the latest Oxygen magazine. I'll let you know if it works tomorrow
Run SMART Goals
Fill out this form to get the SMART Running Goals worksheet to your inbox!