Hello
I'm going to KB today so I had a lot of time this morning to get started on some tasks. I've already cleaned the kitchen and am washing clothes. <- Proud of that.
I considered pancakes for the 867th day in a row, but decided I was craving a salty egg sandwich instead. I coated one side with Laughing Cow and drenched everything in ketchup and hot sauce.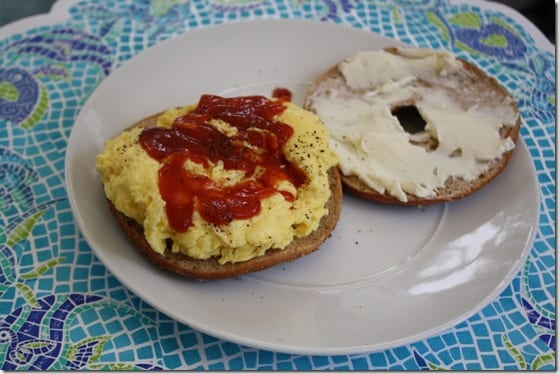 I never regret making an egg sandwich for breakfast (and actually always want another one!). It really is satisfying and delicious.
That's one tall drink of water egg stack!
The weekend before last I went to Blogher and spent a fair amount of time walking around the expo. I spotted the T-Mobile booth and went to do research on their new phones. I was seriously over due for a new one!
When I went to the booth my new best friend Dan mentioned their twitter contests going on that weekend. Long story short I WON a new T Mobile phone!!!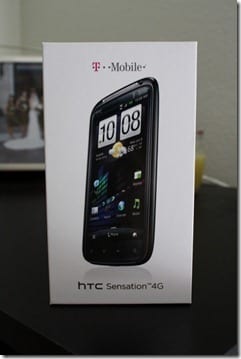 I got the HTC Sensation in the mail day before last. I get packages all the time so the Fed Ex guy and I are cool. But, I think I scared him when I screamed in delight as he handed this over.
The HTC Sensation is the exact phone I had been hoping to save up my pennies to buy (Dan let me pick the one I wanted)! I'm super excited because I really needed a new phone, but didn't have the money for it. My contract was up too, so I qualified for a discount but just couldn't do it.
It gets better – I also won a $100 gift card to T-Mobile! Yesterday I went to the store to get a protective case (I drop things constantly) and a blue pink tooth.
Now I just have to figure how to work this thing…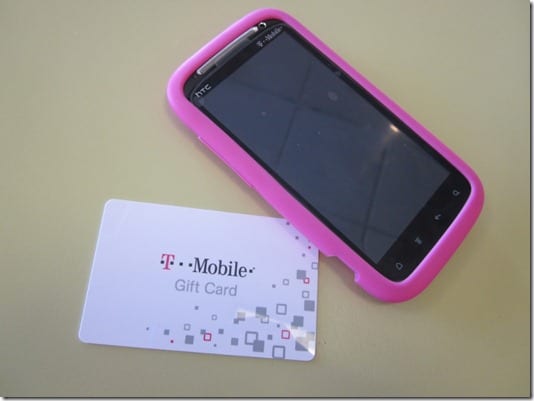 Question: Have you ever won anything? What?
This is seriously the coolest thing I've won!!!
Run SMART Goals
Fill out this form to get the SMART Running Goals worksheet to your inbox!