I had a serious craving for cooked bell peppers and onions for dinner. That's really all I wanted, but since I'm now a practicing member of the Church of Protein I added 2 chicken burgers and 2 veggie burgers to the mix too.
Yeah 2 of each – I'm not only a follower of the Church of Protein I'm also the new leader of their cult.
But, I have some scary news… Ben came home very sick and we were making out like teenagers last night. So, now I'm very worried that I'm going to get sick on my flights tomorrow. I'm in a plane all day and if I get what Ben has I'll have to be very near a restroom at all times (sorry Captain I don't care what your seat belt sign says – I gotta go).
So, I'm sucking down Amazing Grass and hoping for the best.
I'm all packed up and ready to leave for Philly tomorrow! You can see the bed is all messed up in the background. Ben went to sleep around my suitcase when he got home. Yes, came home early and took a nap. That's out of character and makes me nervous.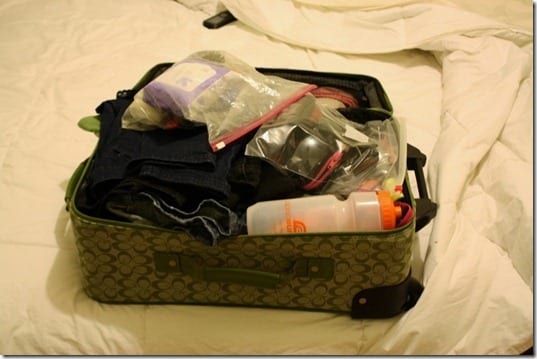 Vegas isn't sick, he's just a cat.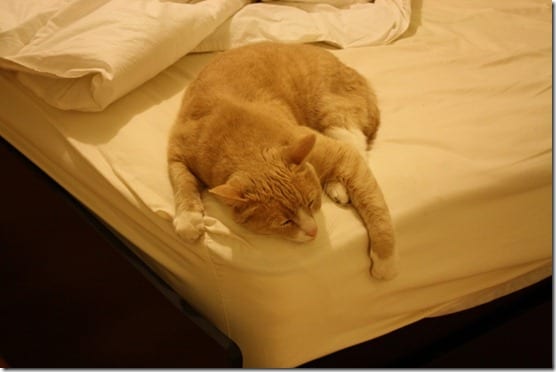 I gotta go take some pepto. See ya later.
Run SMART Goals
Fill out this form to get the SMART Running Goals worksheet to your inbox!