Hello! I'm back safe and sound in Southern California
It was a long day of traveling yesterday, but went a lot smoother than many of the other HLS peeps travels.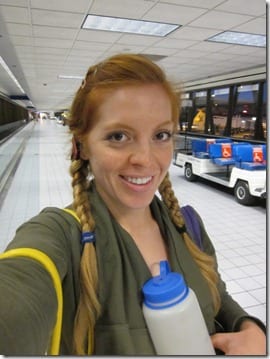 I had another layover in Dallas and had an hour to explore. I really love the Dallas airport! Is that weird? Yes.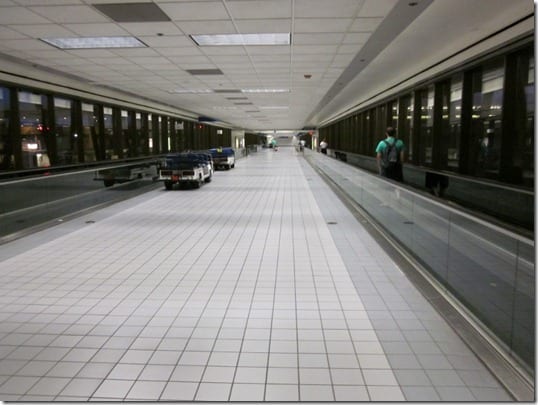 During my exploration I bought a cookie to keep me company
This sucker was big so I only planned on eating half. Um, yeah. It disappeared before my flight was off the ground!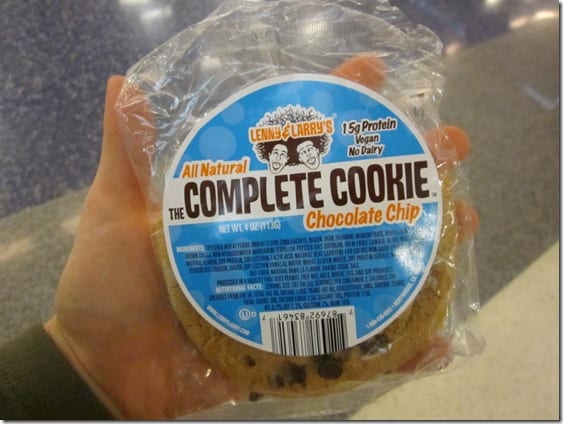 By the time Ben picked me up it was after 11pm PST, but I had been up since 6:30EST! I was hungry for my 6th meal of the day. We decided to visit that guy Jack who lives in a Box. I should be embarrassed to eat curly fries at 11:30pm on a Sunday night. Am I kinda am. Oh well, it'll be our secret that I happened to broadcast to the entire internet.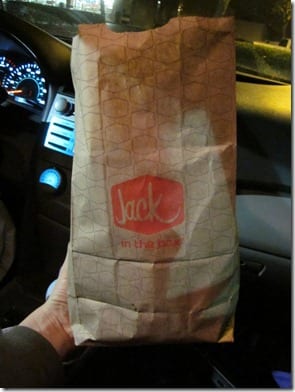 This morning I woke up with an irritated stomach (thanks Jack) and super dehydrated. I chugged some water and hit the sidewalk for an easy 5 miler. I feel better already.
I have been craving scrambled eggs all weekend! So breakfast was an egg patty with PB&J toast and sugar/cinnamon toast.
In other news… The Examiner linked to my interview with Bob Harper this weekend which I really appreciate.
And I'm still working on updating my FAQs so send them over.
Question: What's your favorite travel snack?
Run SMART Goals
Fill out this form to get the SMART Running Goals worksheet to your inbox!