I had a busy morning at the gym! I got in a very short strength session, but one of my clients came in early and wanted to knock it out so I went with it.
Then, we had a team meeting at noon. I had to pick up a few things from TJ's after work and ended up with a new jar of Sunflower Seed Butter. I tried to hold off for a week or two since I was going through it so fast!
I made a quick chicken salad for lunch. Mixed with light mayo, tons of relish and green onions. Sorry, mixing it with greek yogurt makes me want to die.
The bread is TJ's wheat sourdough and it's amazing toasted with butter or cream cheese so I did both. Amazing.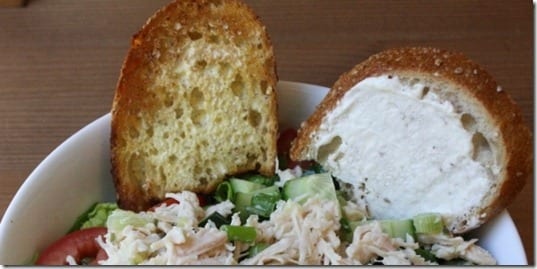 With a side of grapes because they are perfectly sweet.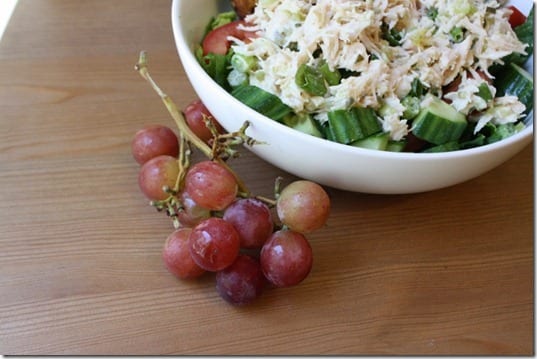 I couldn't let my new jar of Sunflower Seed Butter couldn't just be ignored! I spread it on a sandwich thin. But, then I got an idea…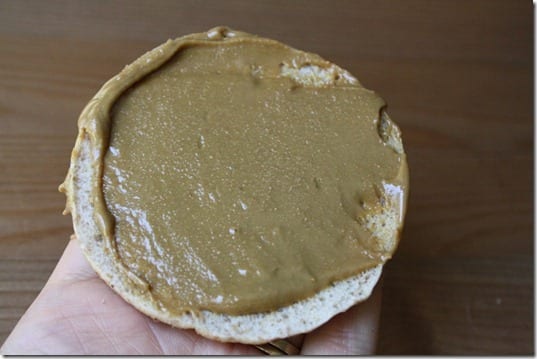 I chopped up an dark calcium Adora disk and put it on the sunflower butter. Pop it in the microwave for 15 seconds and prepare for your mouth to get really happy.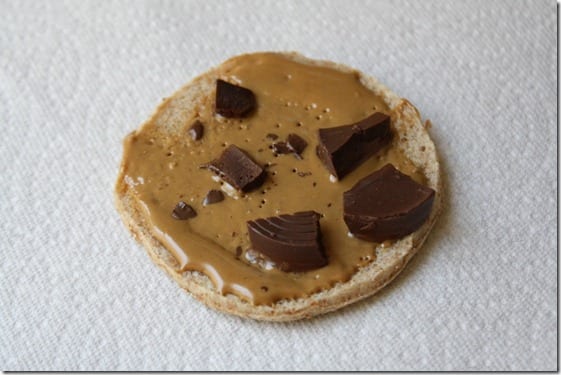 See you in a bit
Run SMART Goals
Fill out this form to get the SMART Running Goals worksheet to your inbox!