This afternoon I hit up Costco for some essentials. Ben has been eating big ol' salads for lunch too so we're going though hearts of romaine like it's watermelon water.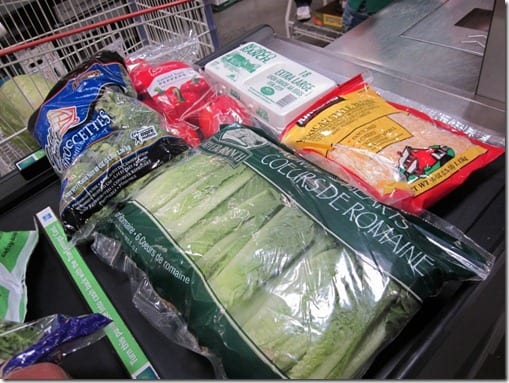 Random note: A guy in line thought I looked familiar and said he knew me. That actually happens fairly often. I suspect it's because I have red hair. Like someone remembers that so-and-so's friend/daughter/enemy had red hair and assumes it's me?? I dunno.
I am in love with my new watermelon. I spent 10 minutes up to my knees in the watermelon bin choosing the best one. It's HUGE just like I like it
I went straight home and had a moment with it. This is love.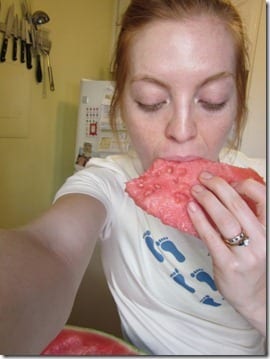 The rind was super thin too! No padding for this watermelon – this was all the real deal unlike my padded bras.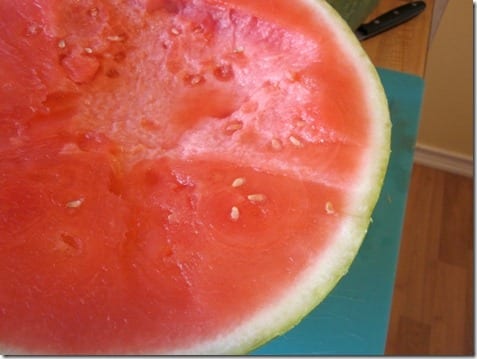 Dinner was a turkey burger on wheat sourdough. Cuts the roof of your mouth like a mo-fo, but is totally worth it.
I'm thinking about some graham crackers for dessert? Maybe with melted Adora disks.
Run SMART Goals
Fill out this form to get the SMART Running Goals worksheet to your inbox!