I had a 7am client this morning and since I decided to take an extra day off of running this week, I had time for the 6am Spinning class.
Thanks to the blog I can go back in time to see that I haven't taken Spinning since March 2010 when I was living in Maryland! Crazy.
I had to figure out how to adjust the bike again. I was a totally newbie.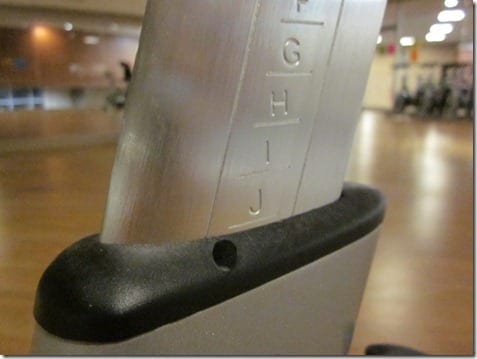 When I got there the class only had 1 other person. Finally 3 more showed up, so there were of us. My gym is really dead in the summer – is that the case with you guys too?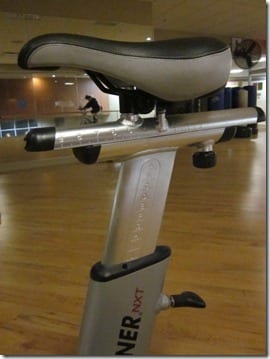 I packed an egg burrito and iced coffee for breakfast part 1.
And I had a really good session with a fun client. She's interested in trying new exercises and challenging herself – love that
(Plus, she reads the blog – Hi!)
When I got home I had breakfast part 2 – watermelon, pineapple cottage cheese, chia seeds and rice cereal. This combo is oddly great together!
Question: Is your gym less busy in the summer?
It seems everyone around here is enjoying summer outdoors.
Run SMART Goals
Fill out this form to get the SMART Running Goals worksheet to your inbox!