I had  a full afternoon schedule and wanted a lasting snack before I left. So, I made a big protein smoothie and topped it with cereal. I could eat this three times a day and sometimes do.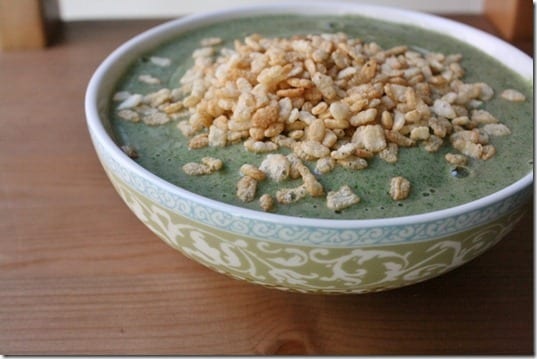 Oh, and this is my other new bowl! Love it because there is a flower printed on the bottom so I'm not as sad when all the food is gone and I'm left with a sad empty bowl.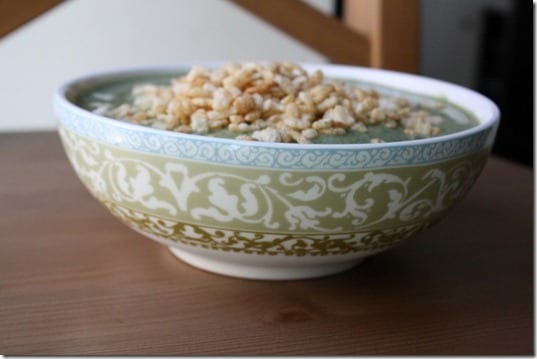 When I got home I made dinner while Ben hung out and kept me company in the kitchen. We broke into the stash of drinks Mamma Chia sent me.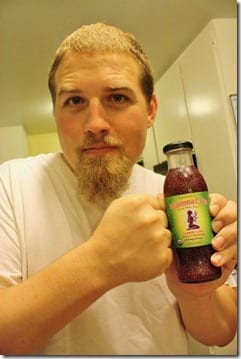 Mamma Chia is a fairly local company and I met the owner when she was giving out samples at Whole Foods a while back!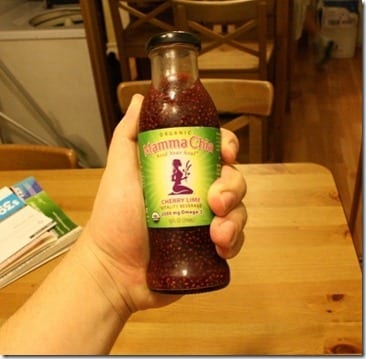 I tried one of the flavors then and jumped at the chance to sample more when the company contacted me recently. Since reading Born to Run and feeling a Mexican connection with the Tarahuamara I am a huge fan of chia seeds.
Dinner was a stir fry with lean turkey I found on manager's special (I'm good at that game). I mixed it up with a homemade peanut sauce and TJ's stir fry veggies.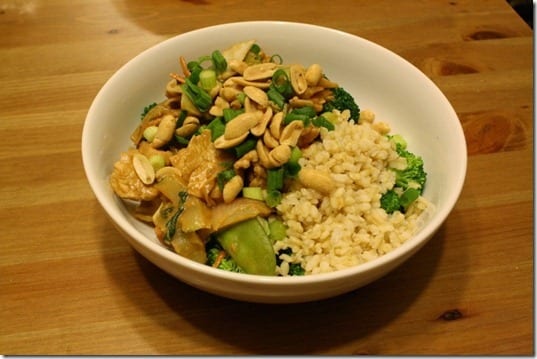 (I cooked up a batch of brown rice before my afternoon clients so we wouldn't have to wait an hour for it.)
I garnished it with green onions and peanuts. That really made it!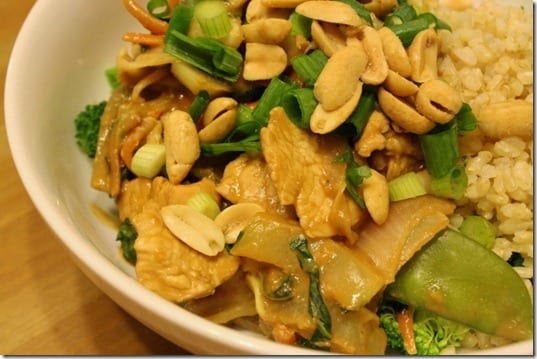 I'm thinking either a batch of no bake cookies or a bowl of PB Puffins for dessert…
PS – There's a contest going on at Mamavation for the healthiest tweeps. It's a popularity contest, but since I was chubby in high school I'd appreciate the chance to be popular  for once. Thanks.
Run SMART Goals
Fill out this form to get the SMART Running Goals worksheet to your inbox!