We had plans to go to my mom's this afternoon so I grabbed lunch on the way. My body was very clear that it needed Whole Foods and who am I to second guess the craving?!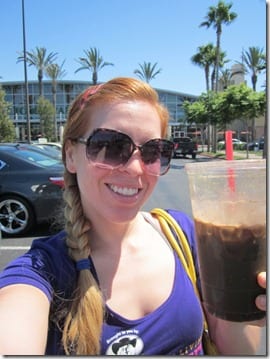 I got my favorite detox juice, but they mixed the wheat grass in so it wasn't very good. I normally like to just take the shot and get it over with. The grass inside gave it an earthy taste the whole time.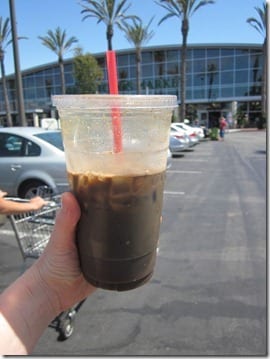 I ate my whole foods hot bar bucket on the way (Ben drove). It was amazing (as it should be for 58 dollars worth of mac n cheese and polenta).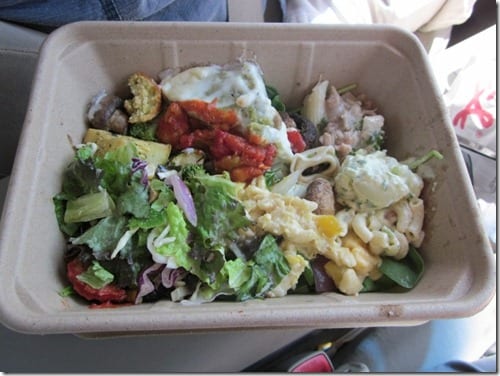 I took a 30 minute nap at my mom's. Whenever I take a nap I wake up with super low blood sugar and immediately head for the kitchen where I grab food in a cloudy state. Does this happen to anyone else?!
I polished off her mint n' chip with a vitatop and granola.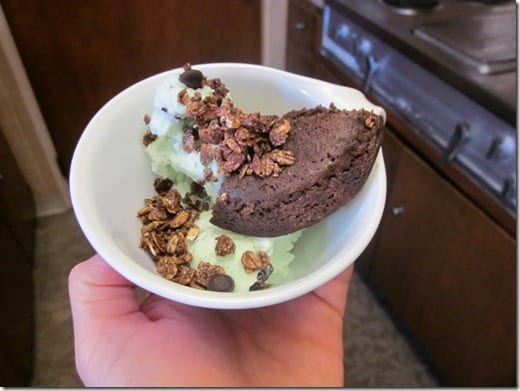 Then, my mom and I went to see The Help while the boys watched Planet of the Apes or something.
We snuck in snacks and shared popcorn. Just like I like it.
My mom treated us to Chipotle after the movie. Matt (my little brother), Ben and I were super excited about it! We don't get out much.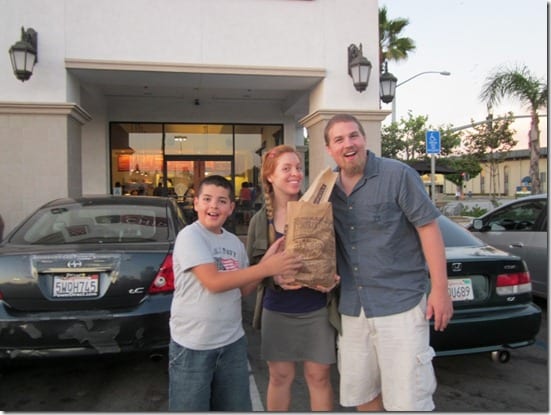 I got a burrito salad with chicken and extra guacamole.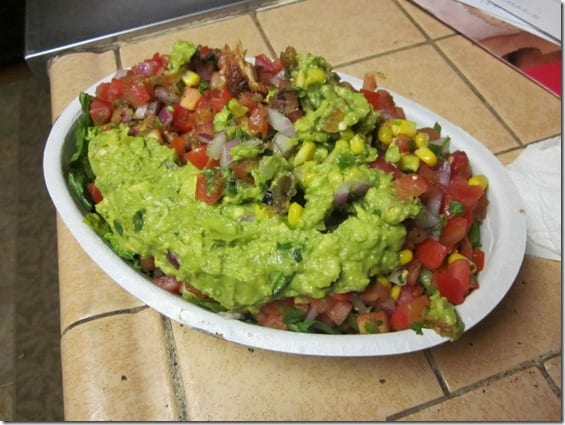 While I was at my mom's I put this picture of my imaginary boyfriend Bob Harper, on my her fridge. Ben doesn't want to be reminded of my fantasy life on our own fridge. Too bad he'd rather live a lie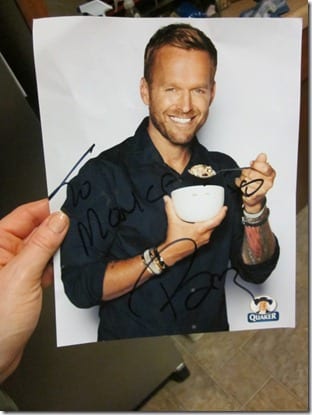 I got this autographed picture when I first met him at Blogher. You can't read it it but he wrote me a whole love poem in tiny writing. At least that's what I tell myself as I stare into his oatmeal eating eyes…
I'm going to the  Zumba certification workshop all day tomorrow! I've got to get some sleep. See ya later
Run SMART Goals
Fill out this form to get the SMART Running Goals worksheet to your inbox!