Yesterday on my long run I had a weird neck spasm thing. It started bothering me last night so I put a hot pad on it. And I'm headed off to my Zumba certification workshop so I just took some Ibuprofen. But, does anyone have any other suggestions?
Ben and I woke up a little after 5am for some reason and tossed and turned until we decided to just get up. I don't have to be at the workshop until 8am (and it's super close) so I had time to make a good breakfast!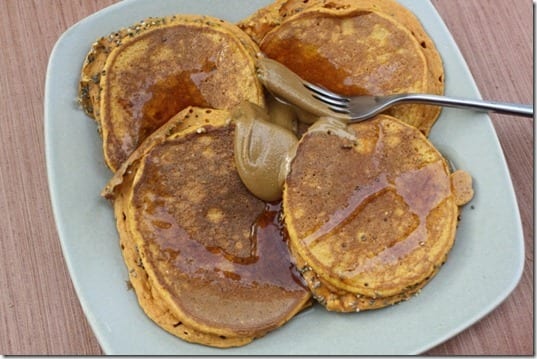 Pumpkin pancakes with sunflower seed butter and syrup. Yep, those are chia seeds on the pancakes not little bugs. At least I hope…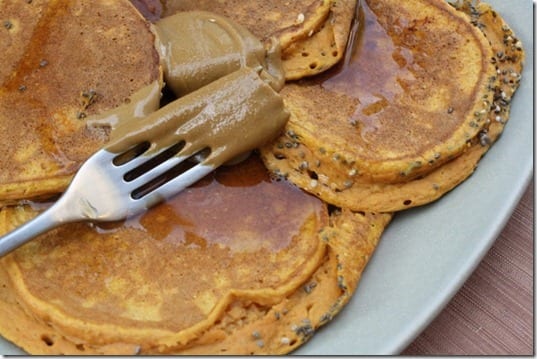 Four pancakes are better than 2. It's science.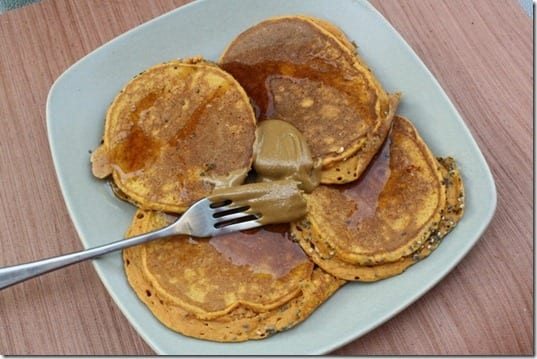 Today I am headed to get certified to teach Zumba classes. It is an all day thing and the instructions said to pack a lunch.
Did I ever!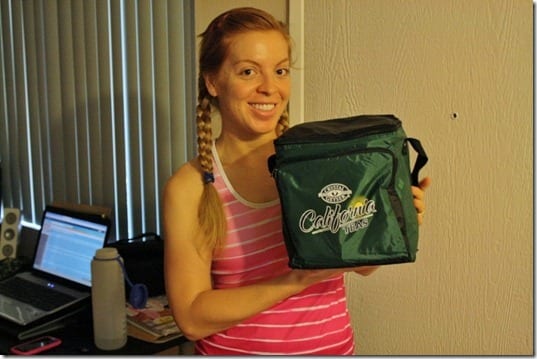 When I first got this lunch bag from Crystal Geyser I told Ben he could use it for his lunch. He said only morbidly obese people take such big lunch bags.
Well, call me what you will but I'm excited about this suitcase of food!
I'll post all the information about getting Zumba certified tonight. Leave any questions in the comments so I can address them in one shot.
Run SMART Goals
Fill out this form to get the SMART Running Goals worksheet to your inbox!