Mid-morning I got hungry and dug into the cashew stash. 23 are a serving. I know because I checked after eating 47.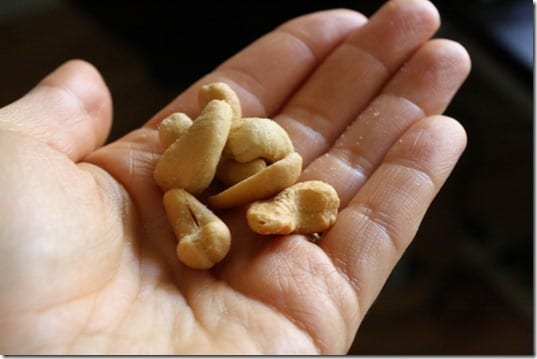 This may be my last diet DP for a while so I thought I'd document it.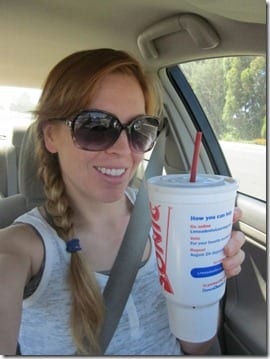 I was pretty excited until I realized they filled up the entire cup with ice. It's hard to tell, but it's 1 inch below the rim. C'mon!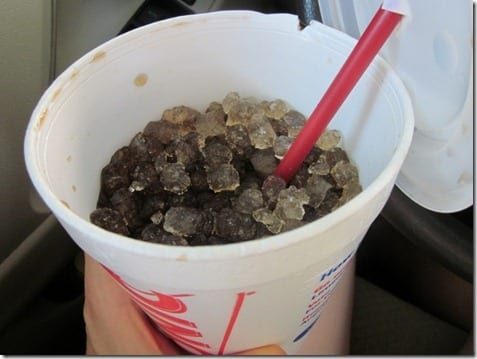 Reader Jessica sent me the most amazing cat eating watermelon video. So, I pulled into the depths of my soul to bring myself to share my watermelon with Vegas.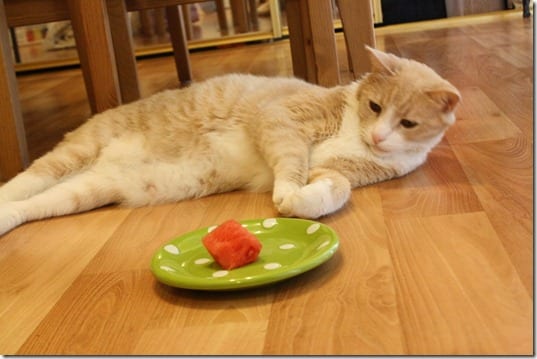 But, he didn't want it?! WTF is wrong with my cat?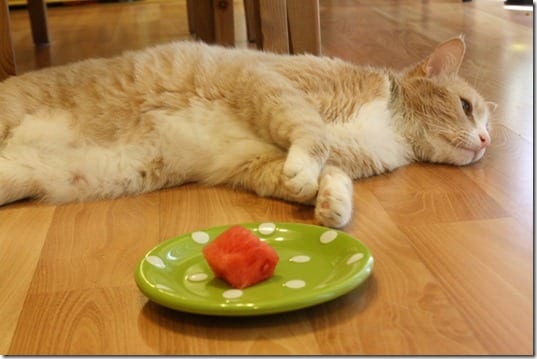 I made a salad with a black bean burger and chicken for lunch. Peanut dressing per usual.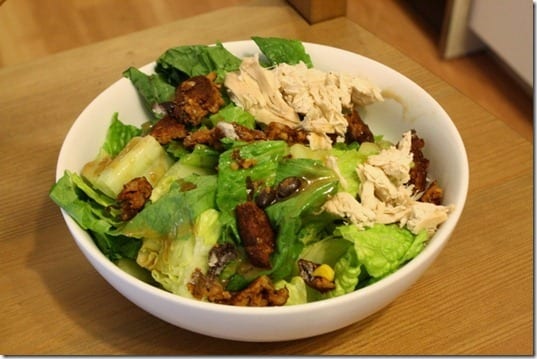 And dessert – Luna Chocolate Peppermint Stick bar!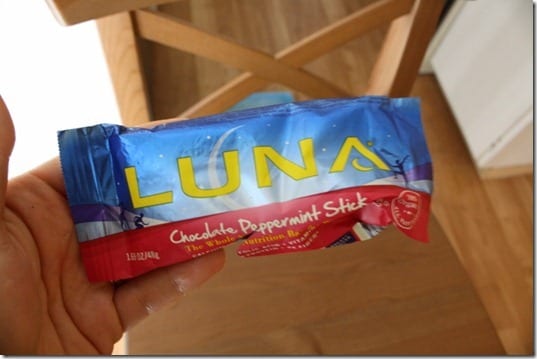 I died when I saw this video. Died. So yeah, I'm blogging from Heaven (at least I hope this is Heaven!).I considered throwing Vegas out in exchange for this kitty. Then, I realized it's better if he doesn't like watermelon. More For Me
Run SMART Goals
Fill out this form to get the SMART Running Goals worksheet to your inbox!