Since I posted my September goals earlier I completely missed posting lunch. I ended up getting to the gym for a strength workout! (Proud of that.) On the way home I stopped by the store because I love dirty grapes.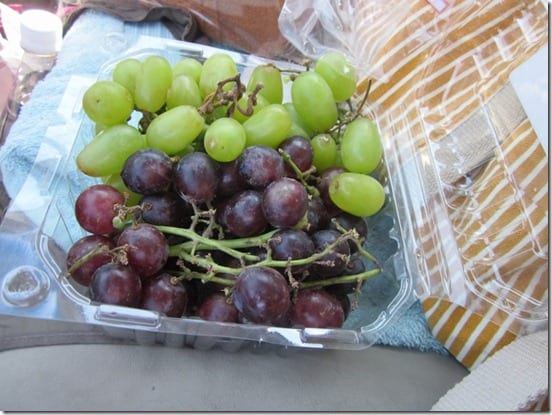 I made a big salad for lunch – this time topped with black bean burger, chickpeas and cashews. This might be my new favorite thing.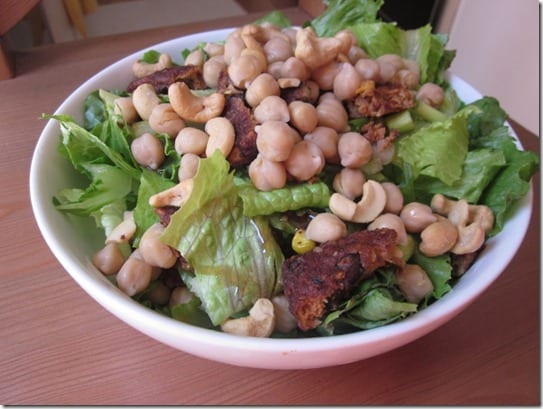 Then, I worked it up until about 2pm when I needed a snack… I think I like the pineapple flavor better.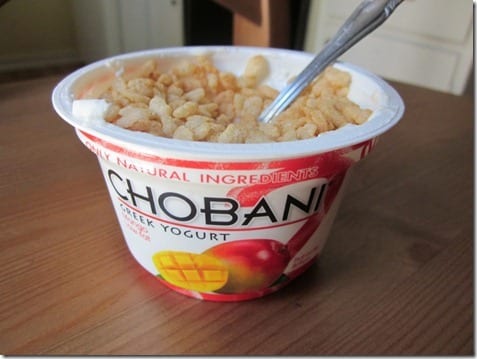 Apparently I ate this at some point today. I have selective memory about food, ex-boyfriends and words my mom taught me never to say.
I LOVE green bean fries (mostly because they are a vehicle for my favorite condiment)! Normally I cook them in a pan with 21 seasoning salute. Today I tried to roast them.
I sprayed them with olive oil and sprinkled a ton of seasoning.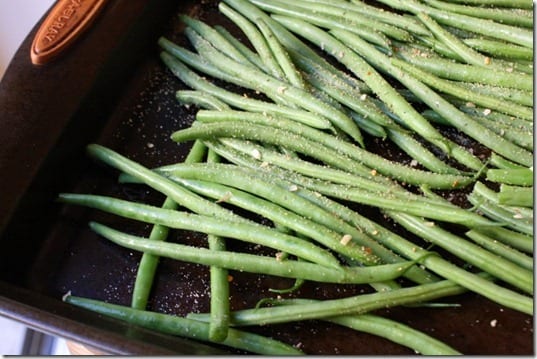 The final product covered with ketchup…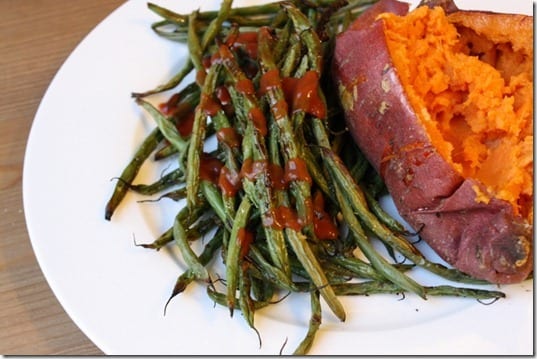 Nope. Not as good as the pan "fried" version. This sucks because it's easier to roast them, but that's the only way they taste like real fries.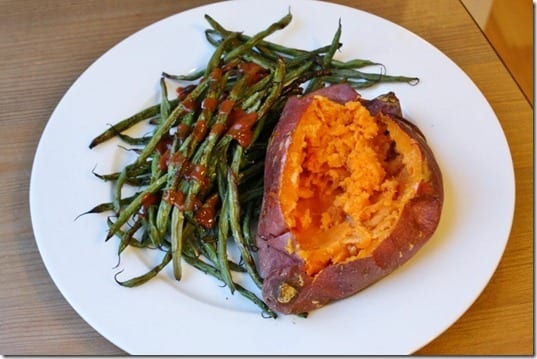 I don't know if this is embarrassing or genius, but Ben and I asked to buy a jar of that amazing Aji Verde sauce from last night. I guess they sell it a lot and it was only $3.95 for a container! Sold! I ate some with bread too.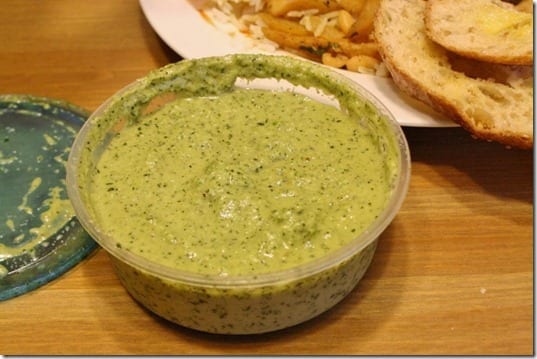 Here's a recipe for the green sauce if you're curious. It has jalapenos, cilantro and mayonnaise.
Today was super carb filled, and that only made me want more. I made a protein shake with more carbs for my last meal of the day.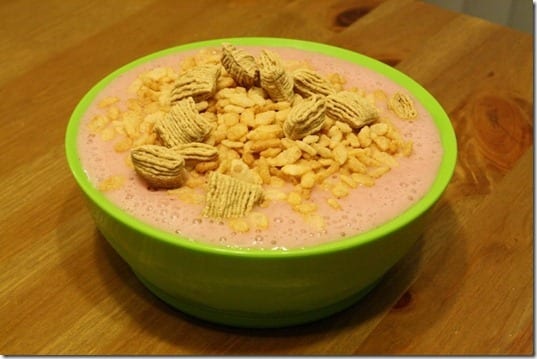 I have to go back to the doctor tomorrow for another round of foot stuff and results from my blood test. For those that asked, yes my foot hurts and actually feels like it's getting worse?! I'll let ya know how it goes.
See ya later!
Run SMART Goals
Fill out this form to get the SMART Running Goals worksheet to your inbox!