I had a full afternoon of appointments so I made sure to fuel up really good before work! Who am I kidding? I fuel up to walk to the car. (I also had half a PB&J because I was hungry wanted it.)
I ended up having some time in between appointments and grabbed this random bar from GNC. It wasn't good tasting, but the stats – 140 calories, 12g protein are decent.
Ultimately, taste wins though and I won't get this again.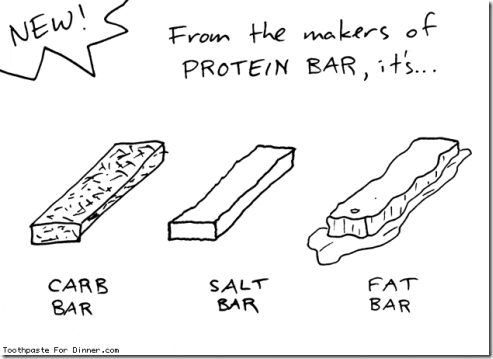 (toothpastefordinner.com)
I had a really good evening of appointments! Two of my girls are just back from vacations and it was great to catch up
Then, I rushed home for FOOD!!! I made a broccoli slaw with eggs for dinner.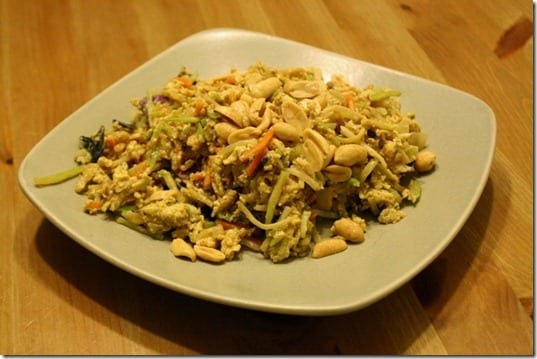 Alternative name for this dish: Asian Eggs
It's just cooked broccoli slaw with eggs and peanut sauce. I garnish with peanuts and extra soy sauce for happiness too.
BodyFit Media is doing a very cool promotion on their Facebook page. They are giving away different health related prizes every day for 25 days! Check out their FB page for more information here.
See ya in the morn'!
Run SMART Goals
Fill out this form to get the SMART Running Goals worksheet to your inbox!