Good Day! I only have one morning client this month so going to the gym at 7am is out of routine for me. Luckily, I have iced coffee to wake me up!
I meant to do my own strength workout after my client, but didn't eat or pack anything for breakfast so I decided I should go home before I started gnawing on the weights.
I made a fancy-to-me omelet and toast.
I didn't think I used a lot of cheese on top, but every bite had a big buttery bite of it! 
Maybe I should measure it next time? Or maybe I should just shut-up and enjoy the damn cheese. Either way…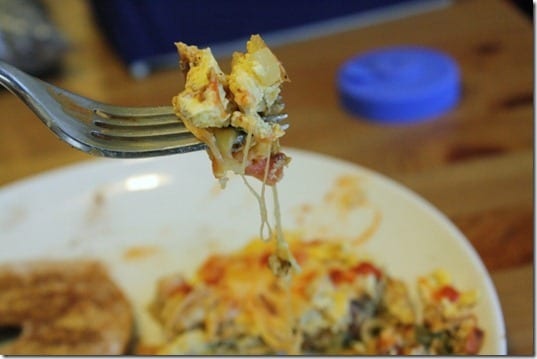 Ask a Monican #17 is here
Topics:
1. Should I run a 10k before a half marathon?
2. What do you eat before a race? The week before? Carb loading?
3. Do you get a pinch in your shoulder on runs? What's up with that?
I am going to do my strength workout this afternoon. Hold me to it
Email me your Ask a Monican questions to RunEatRepeat at gmail dot com
Question: Enjoy the cheese or measure? What do you do?
Run SMART Goals
Fill out this form to get the SMART Running Goals worksheet to your inbox!