Hello! How was your weekend?! If you were busy living life, I stayed at my first B&B, camped and saw the General Sherman 🙂
I didn't run at all this weekend and we didn't end up doing any real hiking because of time constraints. So, this morning my legs were ready for a run! I did just under 6 miles with no music – my ipod died as I was walking out the door 🙁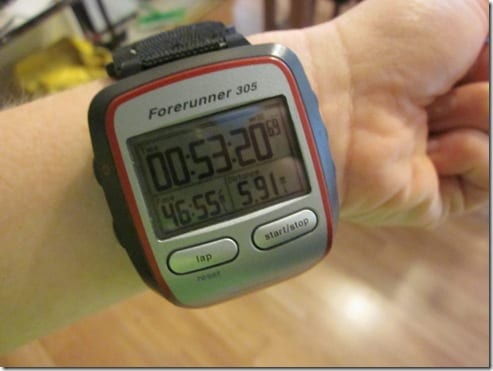 Ever since I started researching safety for my Blogger Safety presentation at HLS I've been a lot more mindful of being safer in general. I am definitely guilty of getting too comfy in my routines and not taking proper precautions.
One good question I got during my presentation was, "Do you take pepper spray on your runs?". I used to take it when I would run on paths off the sidewalk, but have gotten lax about it. So, even though we all know the rules lets refresh our legs brains on
 Runner Safety Tips:
1. Make sure someone knows where you are going and how long you will be gone. I have my training schedule up on the wall, so Ben can glance at it and estimate when I should be back.
If you live alone make sure a co-worker or family member has your schedule and calls if you don't show up to work on time.
2. Run on public, well trafficked paths. Save exploring a new hidden trail for when you have a running partner!
3. Take pepper spray or karate. Be prepared to use it if you have to. Have a plan for if something does happen – What will you do?
4. Say "Good Morning!" or "Hi!" to everyone you pass. You are doing this for three reasons:
A. You want a potential attacker to know you saw them.'
B. It's nice.
C. You want as many people as possible to see/remember you in case something happens to you. Yes, this is morbid but smart 🙁
I try to dress as ridiculous as possible so people will definitely remember "that crazy girl with neon shirt and the boogers hanging out her nose. "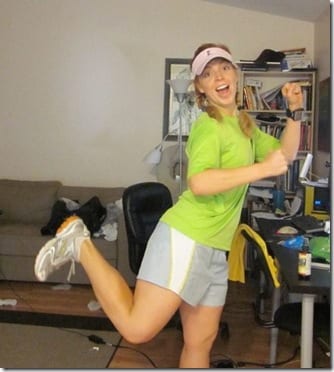 Plus, I appear to have leprosy from all my bug bites so I have that going for me?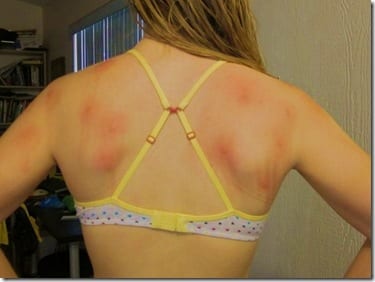 Even thought I ate a lot last night (or maybe because of it?!) I was super hungry this morning. During my run I cooked up a bunch of breakfast ideas in my head and decided on pumpkin oat bran with cottage cheese.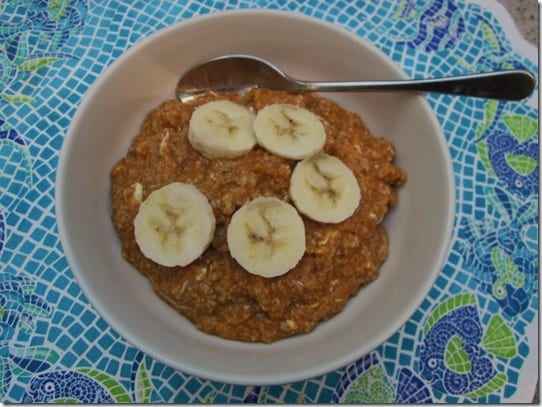 I first cook the oat bran. Then, add the pumpkin, sweetener and cottage cheese and cook some more.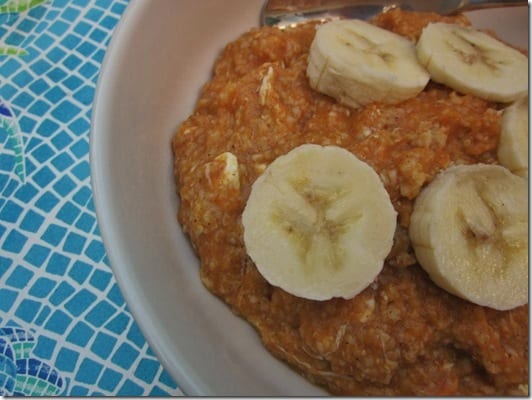 Question: Share a safety tip!
Run SMART Goals
Fill out this form to get the SMART Running Goals worksheet to your inbox!