Remember how I gave up diet soda this month? Apparently, I don't because I passed by Sonic during Happy Hour and made a pit stop. No excuses, just having a bad day overall.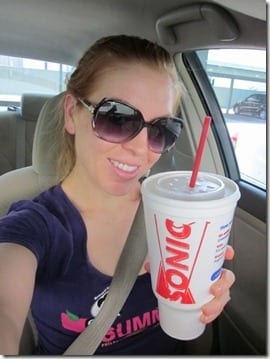 But, fate caught up with me because I dropped it as soon as I got home! Boo.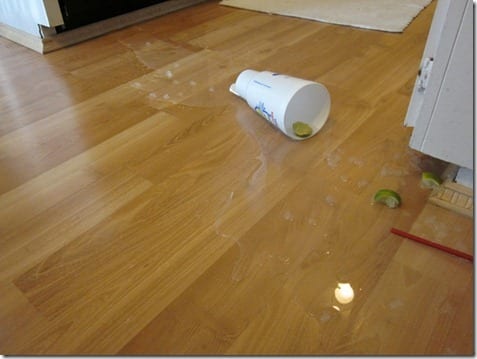 Luckily, I was trying to be nice and bought Ben one too! Aaand he wasn't home when I got there so I drank his. Ha!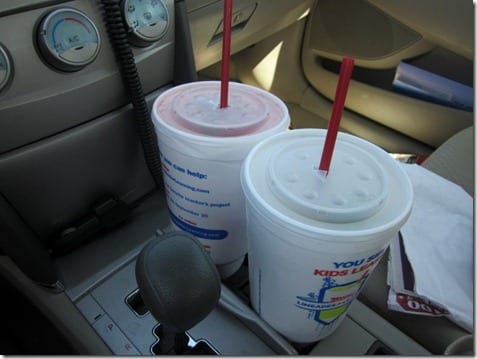 Lunch.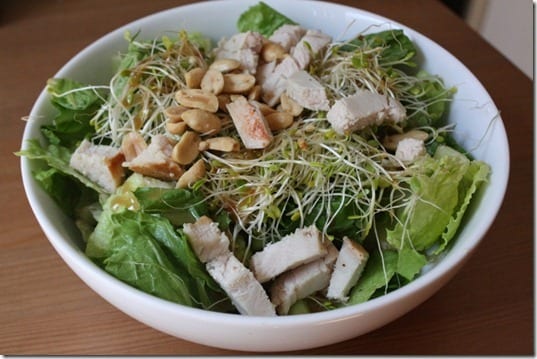 I had a really bad snacky day (don't want to get into it, but trust me I'm not one of those girls who says they overate when it was just 1 1/2 graham crackers). Anyways, I needed to get out of the house (more on that below).
Dinner was turkey meatloaf (found a super manager's special on lean turkey!) and mashed potatoes.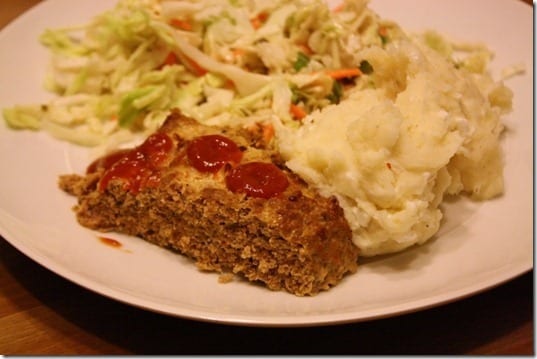 I stirred some cottage cheese into the potatoes. It was really good!
Dessert (which I should have refrained from buying considering I'm so snacky today).
To get myself out of the kitchen, I decided to join Ben on some errands he was doing and we saw an open house for a new home development. We've seen this place as it was building up and decided to check it out.
There are four different models.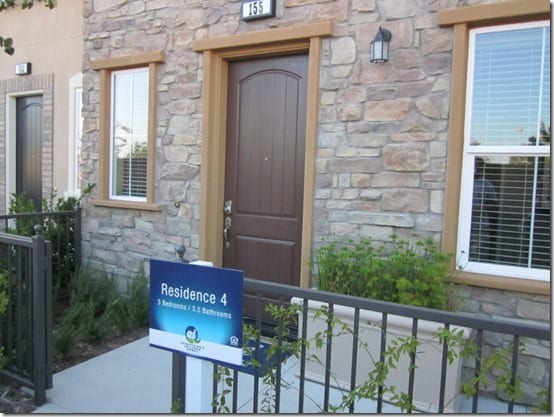 Let me say, we do not have any plans (or money) to buy a new place. But, I'm super into House Hunters and have been itching to check these new places out!
There are 4 options, I liked aspects of each one! Since we're not actually house shopping I just focused on the décor.
Option 1 Fun Ottoman Table House: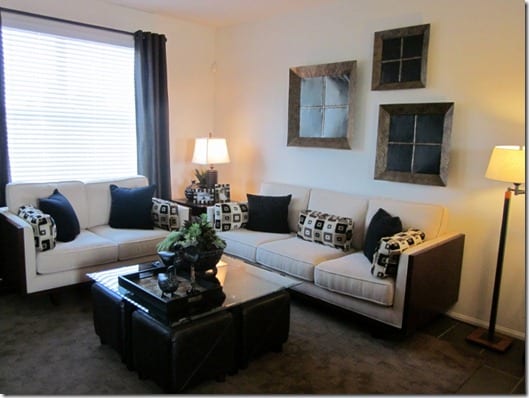 I want a new kitchen!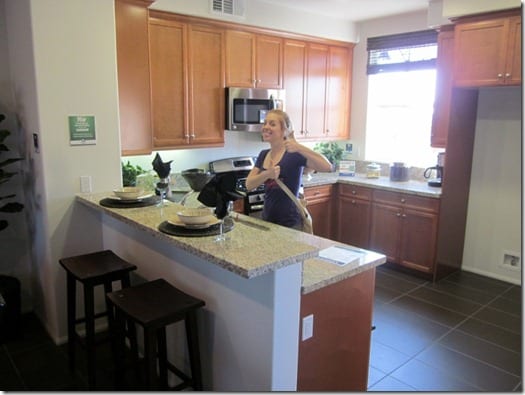 Option #2 The Kitchen Island House:
This was my favorite kitchen because of the island set up.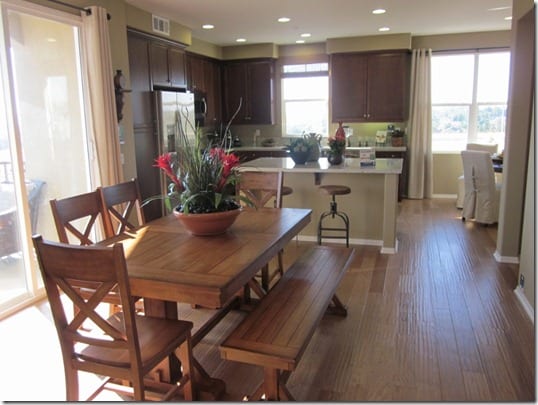 I could do my imaginary cooking show from here perfectly!!!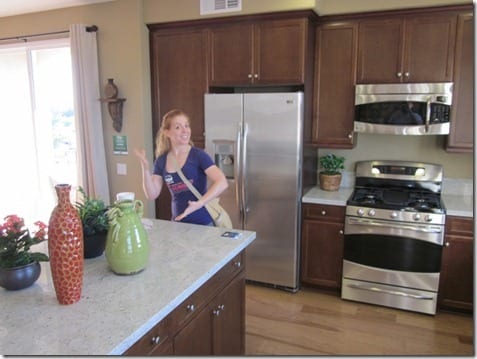 Then, you guys could see how I eat a snack while cooking dinner. Then, snack on what I'm cooking. Then, eat dinner.
Wait. Nevermind.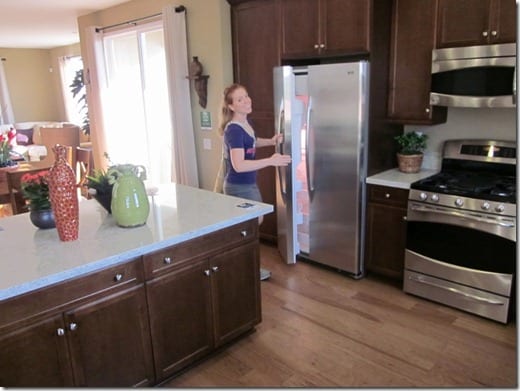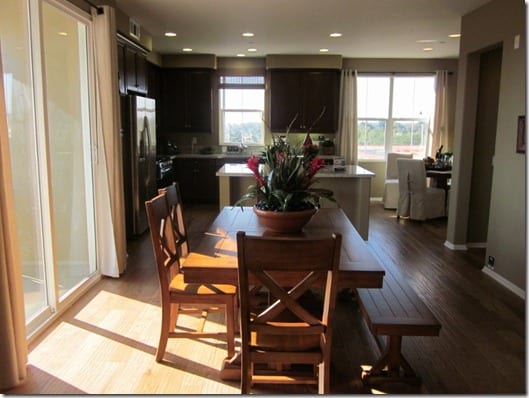 Option #3 The Red Accent House:
I think this was my favorite in terms of décor. I love the red accents of the pillows. There was a common theme with these colors through out the house.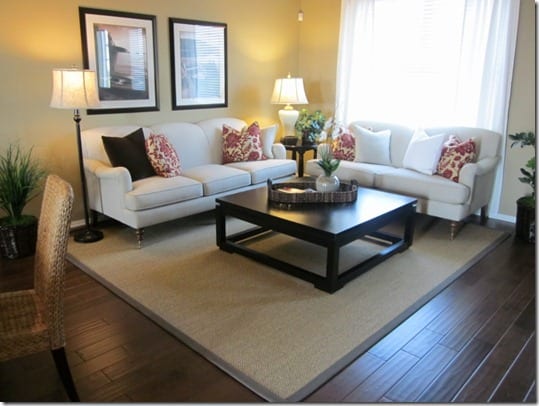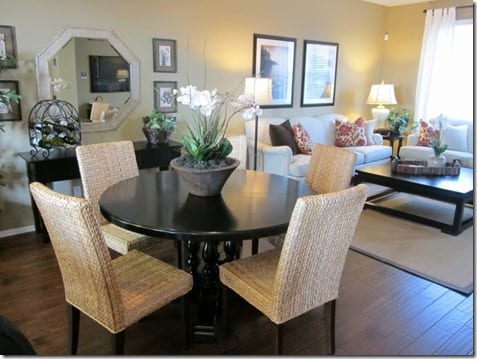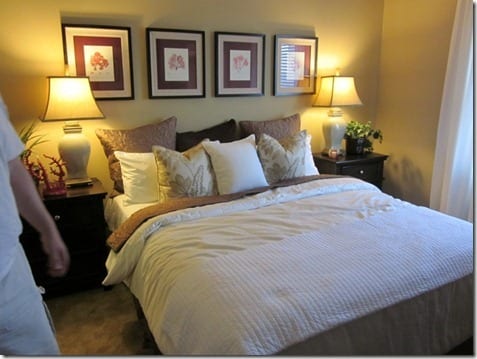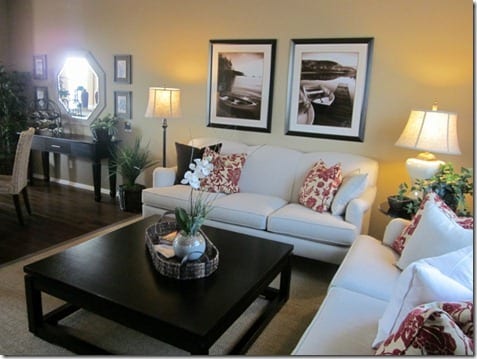 Option 4 was the Blue Green Baby House:
There was a blue green theme through the whole place. I really love these colors too!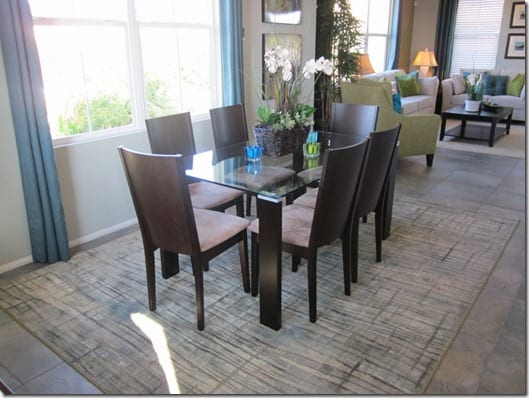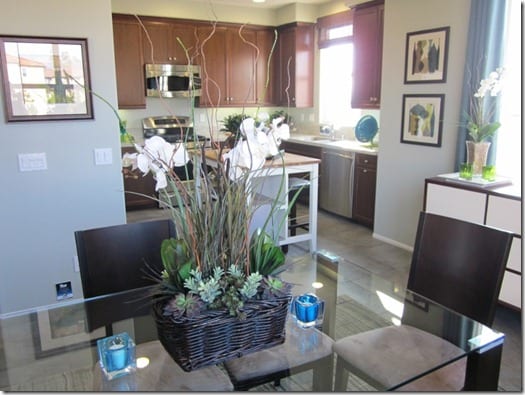 But, kind of thought it was too much by the time we got into the Master Bedroom and saw more of the same.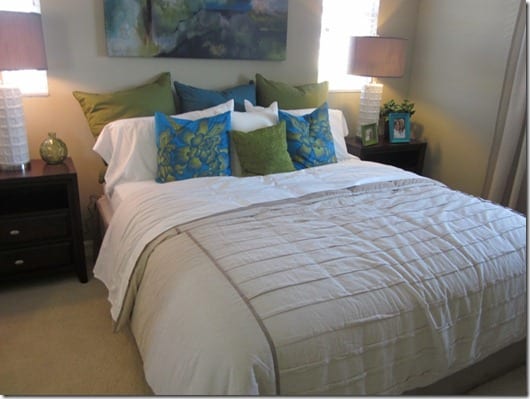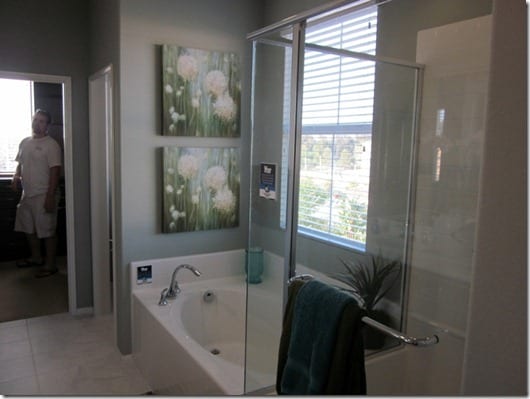 This house had a nursery. Ben checked on the baby <3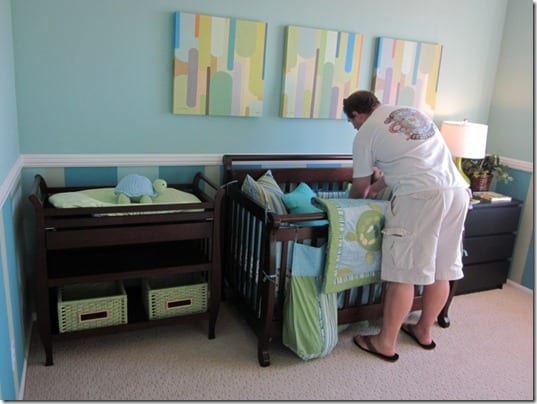 Then, he played "throw the baby". We're not ready for "take care of the baby".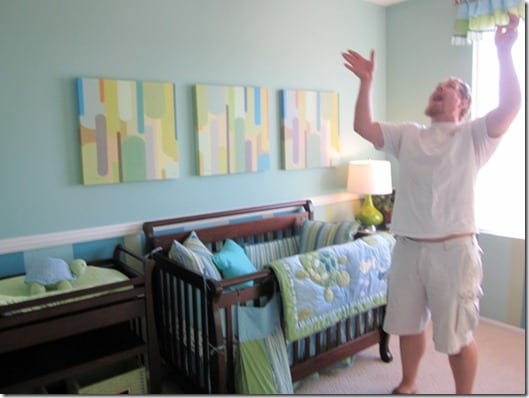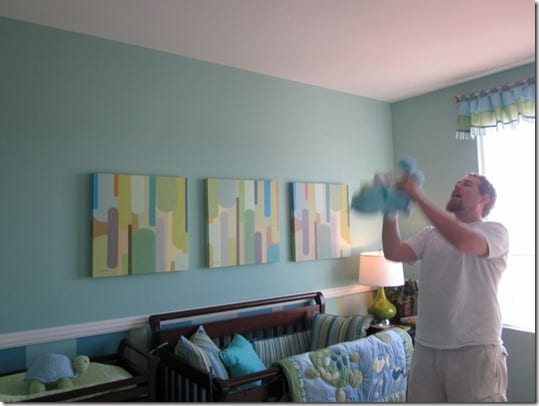 Though, I was in love with being in this nursery with Ben.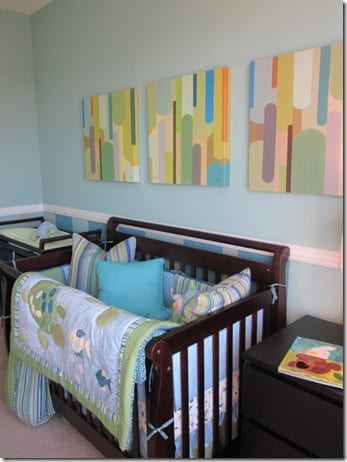 All the houses were actually town homes and 3 stories. The first floor was tiny because it was also the garage level. Every place had 1 room on the first floor right next to the front door set up like an office or extra bedroom.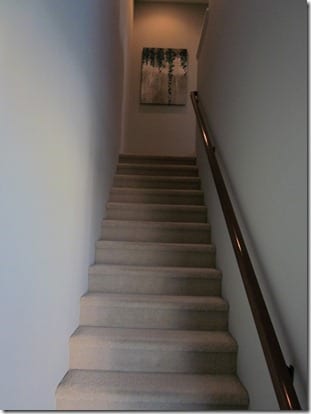 That's it. Now vote.
Which do you like best?!
Run SMART Goals
Fill out this form to get the SMART Running Goals worksheet to your inbox!