It's no secret I LOVE sweets!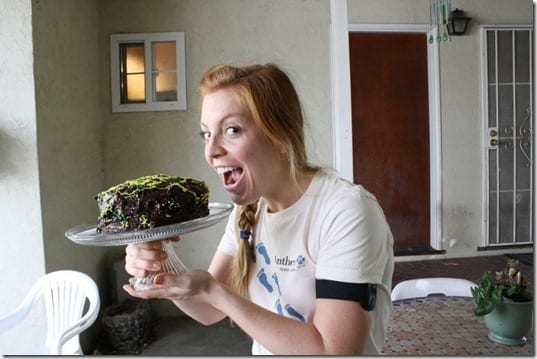 I love frozen yogurt and dark chocolate and chocolate chip cookies and…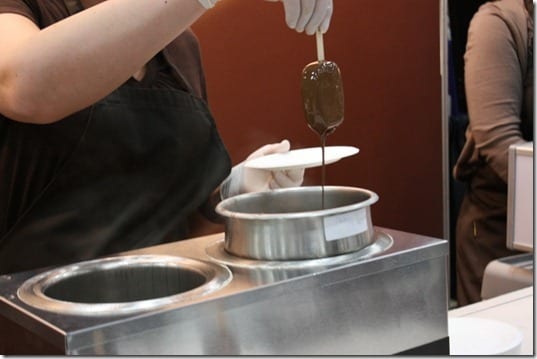 you get the idea.
It's also no secret that I'm not happy with the amount of fat on my ass my weight.
After my recent indulgence in the Sonic Pumpkin Pie Shake I got this question from a reader and wanted to address it…
"How do you balance treats like that in your diet? Do you share with Ben? Cut back in other areas? Or just enjoy it and not do anything different?"
First off, I am NOT one of those people who can avoid sweets Sunday through Friday and have ONE treat on Saturday. Not.at.all.
I have tried eating clean all week and allowing myself one trip to fro-yo or something and it doesn't work for me. I just end up obsessing over it and binging. Not okay.
So, I've had to come to assess with a few truths about myself…
1. I make room for one treat every day. I try to keep it at around 250 calories or so. On special days, like when we ate the oreo stuffed cupcake(!), it was more. It's rarely never less.
I've read that sweets should be no more than 10% of your daily calories and I eat around 2500 a day, so that kinda works out. Truthfully, even if it didn't I wouldn't change it.
2. I try to share it with Ben. He is really good about sharing (I am not). *Note: I NEVER share fro-yo with him. It's not who I am.
We shared this big cinnamon roll while out to breakfast a while back. If I feel like I'm over doing it I try and push it to him. He's a lot better about knowing when to stop so if he's full he'll just ask for a to-go box.
3. Sometimes, I just enjoy it and do nothing different at all. I enjoy travel and special occasion food without guilt. I know that when we're out of town or at a party there will be delicious food around and I don't want to miss out.
When we go to visit Ben's fam in Florida I know it's going to be a very indulgent time. I just embrace it (like I did at the buffet here). One pound is 3500 calories, so it takes a lot of extra calories to gain for real.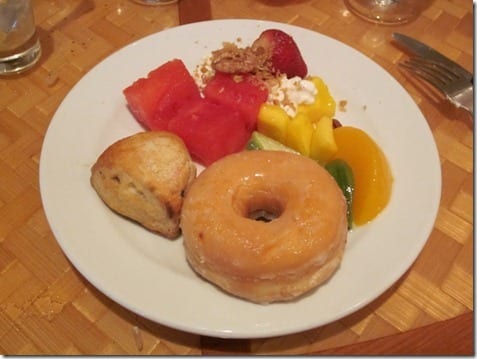 Side note: In college I went to France and was super afraid to eat any of the pastries for fear of gaining weight back. I regret that. I'd rather have come back 10 pounds heavier with a full experience.
You'll be dead before you know it!
Question: How do you fit desserts/treats into your diet?
Don't forget the Champion Giveaway Ends tonight at 9pm PST
Run SMART Goals
Fill out this form to get the SMART Running Goals worksheet to your inbox!