I was scheduled to do a small half marathon this weekend. It's about 3 hours north of us, but the only half marathon in soCal I could find this month
  I signed up and figured we'd make a weekend out of it. But, Ben has to attend a funeral and I would have to drive 3 hours out and 3 hours back alone. That doesn't really make sense, plus Ben needs to use my car since a part got stolen from his yesterday (we obviously live in the tragic part of the OC).
So, I can't go. I'm stressed because I wanted a practice race before my full marathon. I'm a bad racist
and get super nervous for races! I need a plan B! Maybe a 10k next weekend?
Anyways I had to be at work from 5pm-8pm tonight.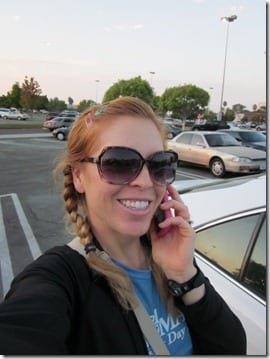 Right at dinner time! So, I brought leftovers. Unfortunately, I didn't get to eat them because I had to run an errand on my short break. This meant I was hungry while walking past See's Candy at the mall.
I went to peek in and see if they had the seasonal Pumpkin Spice Lollypops. They do!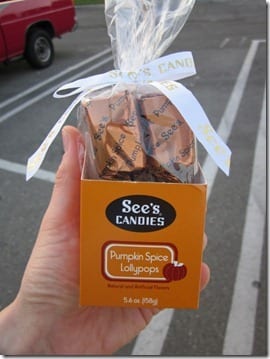 If you guys are familiar with See's Candy you know they always give you a free sample when you stop in. It's magical.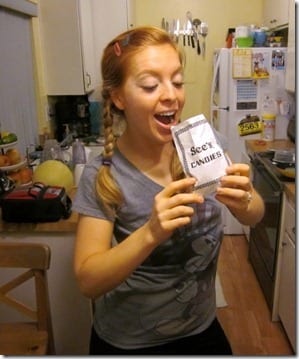 Well, one thing led to another and I ended up buying 4 pieces of candy to share with Ben.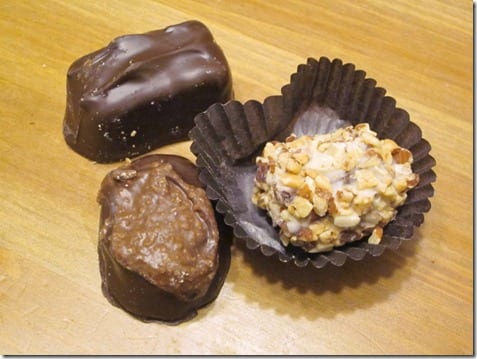 This one is my favorite – dark chocolate covered nougat with almonds.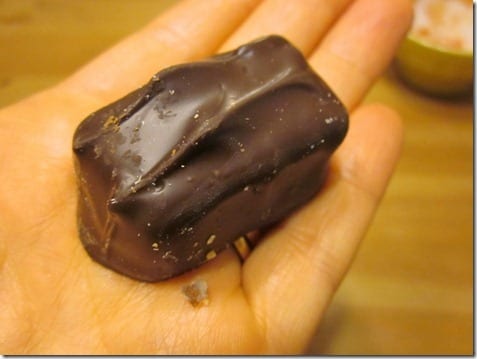 Speaking of races, did you hear about how the IAAF is changing the rules of World Records for women's races and not allowing male pace setters? Paula Radcliffe weighs in here.
Active Swaggle is offering a deal on the Gladiator run in Los Angeles! I am not into mud runs, but have at it here…
Run SMART Goals
Fill out this form to get the SMART Running Goals worksheet to your inbox!