After my short shift this morning I headed towards my old neighborhood to see my doctor. My foot issue is ongoing and I need it taken care of before the marathon!
I had an AMAZING honeycrisp apple and a vitawater on the way.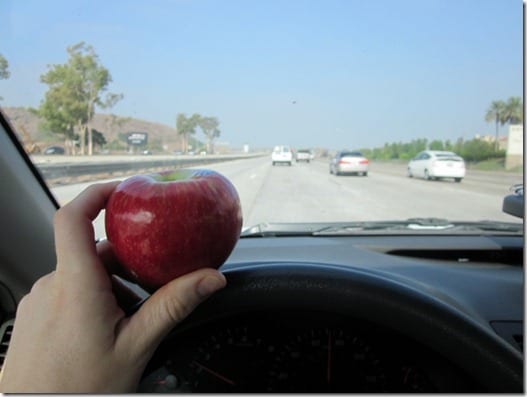 I hit up the doctor and the bank before stopping by my mom's. If you've read the blog since it started sucked you might remember I lived here most of the early years. Right out of college I worked as a recruiter and would work from home 2 days a week from this place. I look back on that time with mixed feelings because it was a happy time in my life, but I had a lot of big struggles with bingeing and overeating.
Even though I'm still working on it everyday, I have gotten a lot better about random snacking. I look back on many of those posts from two-three years ago and realize I was constantly eating, binging or starting a new diet of sorts. Sad sad sad.
The combination of being a chubby kid and dieting in college started a vicious cycle of binging and restricting for me. Since I'm still not at goal I don't give myself credit for the progress I have made with Intuitive Eating. I am a lot better now, just need to clean up the snacking a bit to get to goal.
I've been mulling all this over for a while and am going to give myself a little 90 challenge to end the year strong
Stay tuned!
But, in the meantime I am celebrating my progress with intuitive eating! This has taken a lot of work (and is still on going) and I'm proud of it.
When I got to my mom's I was greeted by Bailey and the Roxican. Doesn't he look like a cow?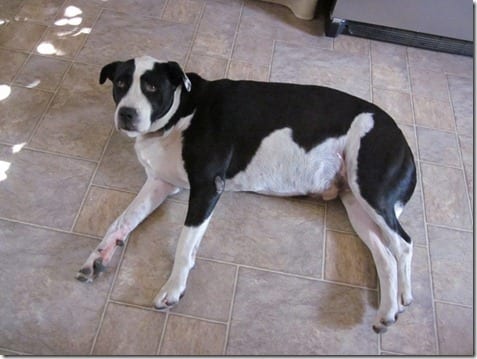 Of course, I did the first thing you're supposed to do at your mom's house – raid her fridge and pantry! SCORE! I found juicy watermelon and cheesecake factory bread (no pic).
Since I'm feeling sick I made myself some comfort food – cheese bread, watermelon…
and chicken soup.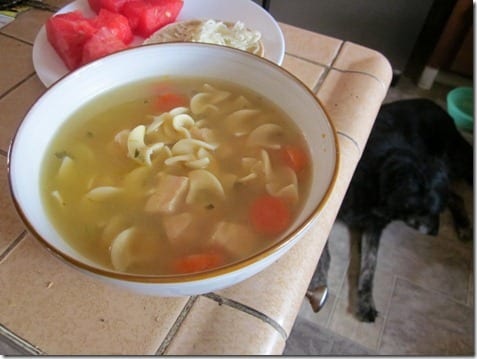 I also grabbed several handfuls of my little brother's gummy vitamins.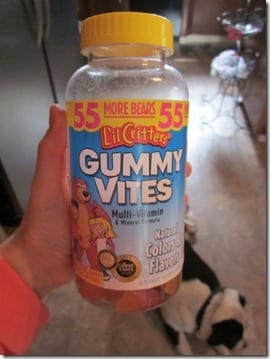 And a bite or two of dessert. I just realized I ate out of the carton while sick! Crap, I better finish that ice cream off before someone else eats it and gets sick…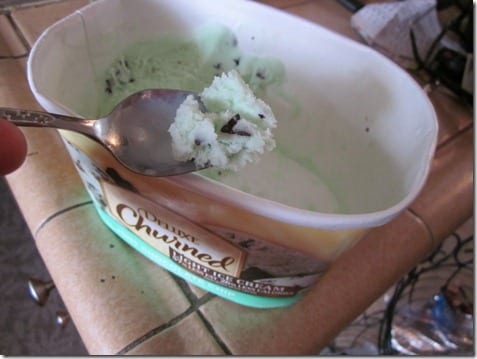 The winner of the Wish-bone Salad Dressing Sampler Pack is :
Katie: Kstevens313 – please email me your info!
Question:Give yourself credit for something about yourself or your life that you've improved upon (even if it's not perfect yet!)… Please share!
Run SMART Goals
Fill out this form to get the SMART Running Goals worksheet to your inbox!