Happy Sunday! I really wanted to hit up a class at the gym today, but a lazy morning meant I missed it. Fail. Oh well, that just meant a beautiful walk  outside instead.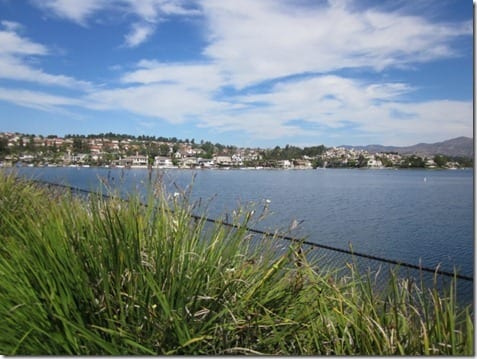 First though, I made pancakes!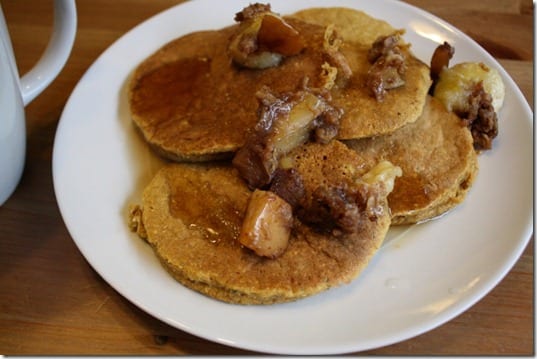 When I make them for Ben I cook up two separate batches because he likes his pancakes with extra eggs and cooked in extra butter. The first one I made was too egg-y so I made it into a crepe. I had a bite and it turned out to be the best one!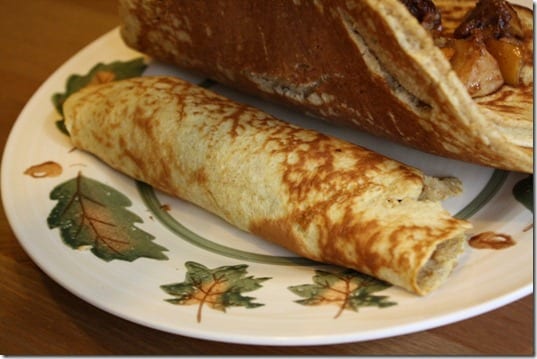 I made myself pumpkin pancakes and topped them with the last of the apple crisp, syrup and PB.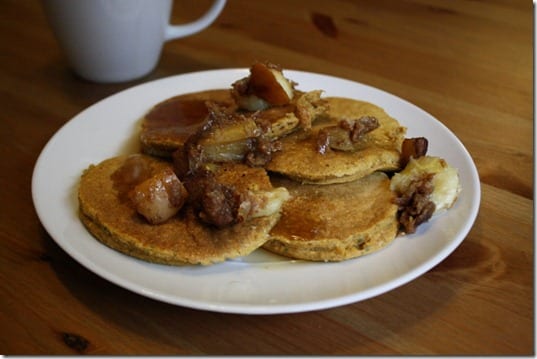 The hot coffee was subsequently poured over ice…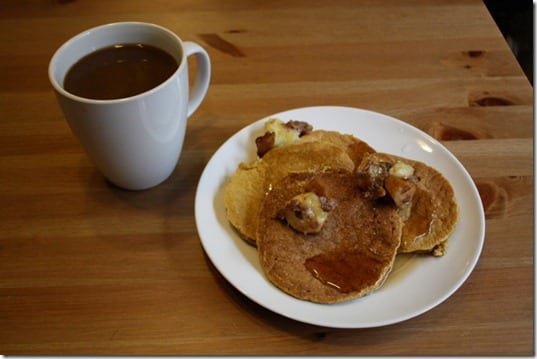 The one tiny downside of making pancakes is I make the BIGGEST MESS every time! This includes getting flour and batter all over myself. I asked Ben to take a picture of my crotch to put on the internet and he obliged…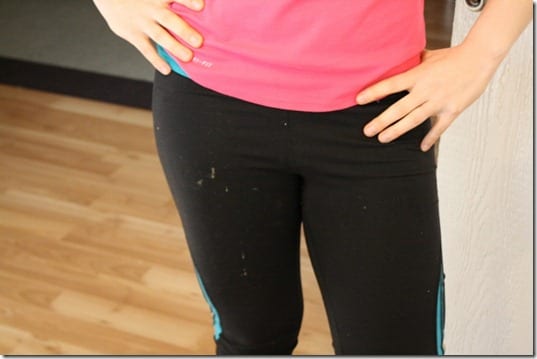 We were contemplating what to do with this beautiful day and decided to get outside as soon as possible instead of wasting a second of it. So, we headed to near by Lake Mission Viejo for a short walk and talk.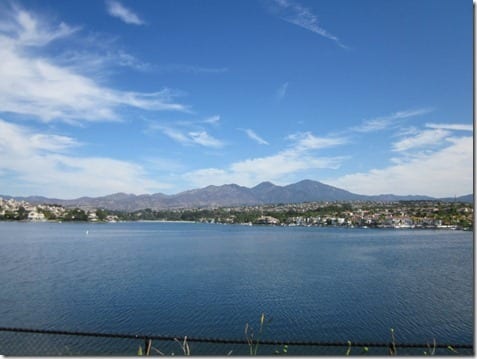 I busted out the sombrero to shield me from the sun (and subsequent freckles).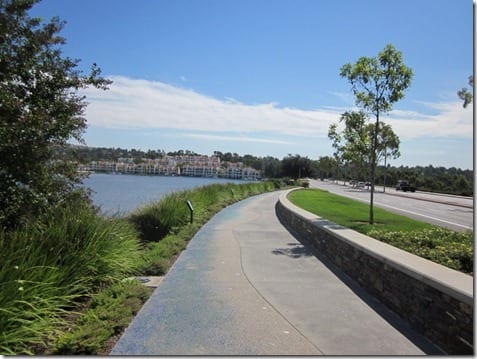 Have a great day!
Run SMART Goals
Fill out this form to get the SMART Running Goals worksheet to your inbox!