I had a busy afternoon so I made a stick-with-me-smoothie (that's the official name). I mixed in some Amazing Grass with it hoping it will help my dyingitis. Topped with cereal and a vitatop. It did stick with me!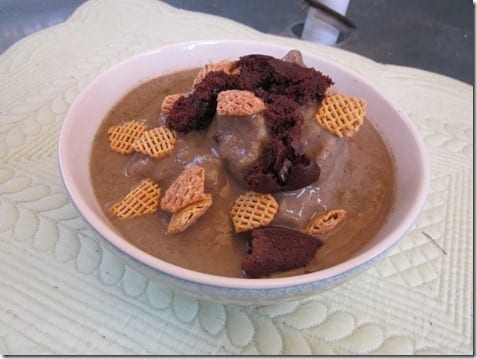 I stopped on the way home for seltzer and grapes. I had a craving. But, I am a grape killer! I eat a grape hoping it's the perfect one. You know, the big crunchy one that's still juicy and sweet?
Then, I find it! Chomp!
But, what if there is another perfect grape?! I must find it.
Suddenly, all the grapes are gone. Hate that.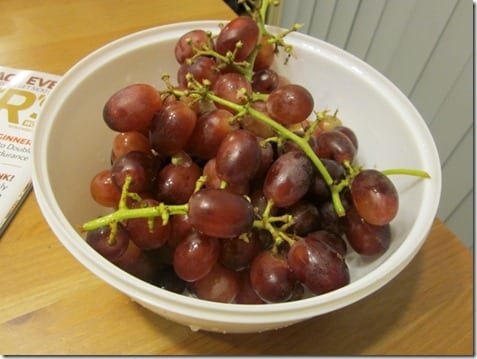 Okay, I ate leftover disaster chicken pot pie for dinner and am now sipping hot cocoa while reading Runner's World. My latest issue just arrived and I've seen it in stores for a while. What's up with that?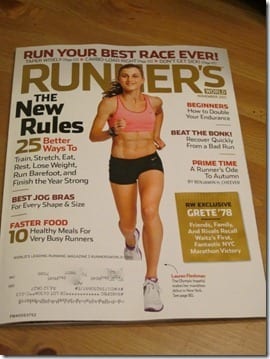 I'm still sick. Not even feeling better. Send help.
(nataliedee.com)
PS – Anyone else search for the perfect grape?
I also do that with the perfect scoop of frozen yogurt
PPS – Reader Amy is raising money for Team In Training to run her first half marathon. If you want to donate money to the Leukemia and Lymphoma Society please check out her page to help her out.
Run SMART Goals
Fill out this form to get the SMART Running Goals worksheet to your inbox!