Hi! Is everyone excited it's Thursday? Or are you just stressed that it's almost the weekend, which means it's almost your marathon, which means you are one day closer to hours and hours of running when you still don't feel 100% and somehow managed to tweak your neck last night?
No? Just me?
Darn.
I mentioned going a little crazy with the cereal yesterday so I tried to keep dinner high on nutrients and low on crap. I made green beans and ground turkey with a marinara sauce and had a small scoop of cheesy pasta I made for Ben. It was still steaming when I took the picture…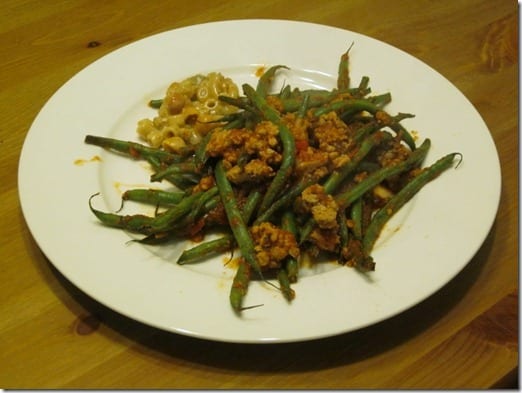 We spent the evening sipping hot chocolate and watching House Hunters. I consider that an ideal evening
This morning I was all confused. First, I woke up from a dream where I swam super deep into the ocean to see dolphins. Then, something hurt my toe so I swam up and was on land. I grabbed down toward my foot and removed an entire HUGE JELLY FISH that I placed on our hotel bed. What?
Maybe I'm scared to do any ocean swimming on our upcoming Panama trip because of last year's jelly fish sting?! I gotta get over that
Oh – back to why I was confused… I can't run today because it's taper, so I didn't know what to do. I should go into work early and do a strength session. Yeah, I'll do that and take a little walk to calm myself.
No run means plenty of time for a pancake breakfast!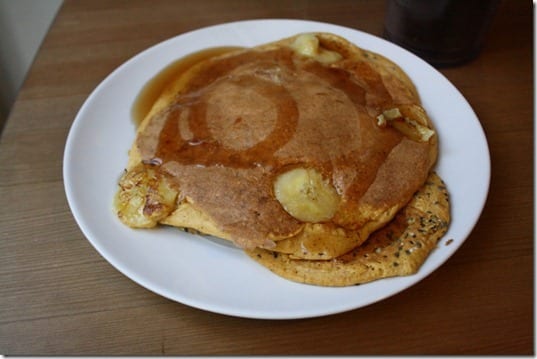 I use my same recipe each time and they usually make 4 small pancakes. Today it made 3 small ones and a BIG one!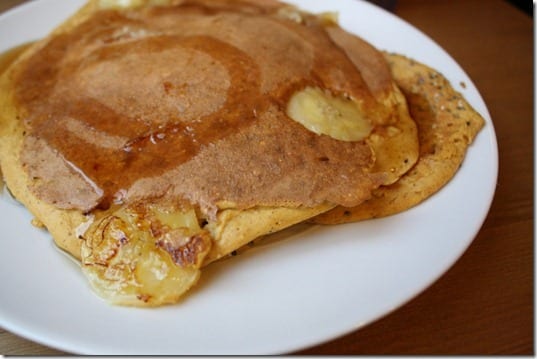 Pancake Recipe (cause I get asked every time): 1/2c egg beaters, 1/4c pumpkin, 1/3c ww pastry flour, dash of each: salt, pumpkin pie spice, sugar, baking soda and baking powder. Blend. Cook. Eat.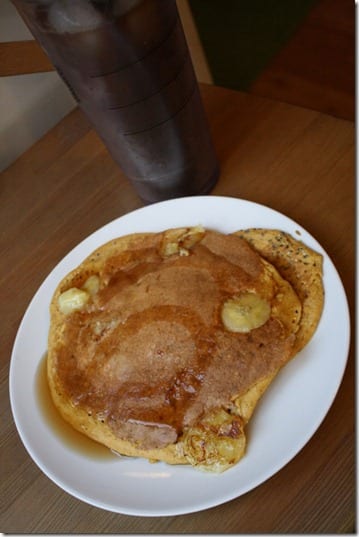 Today I cooked a banana into them because it's getting a little mushy and needed to be consumed. I also sprinkle chia seeds straight into the batter once it's cooking.
Now I'm sipping on some juice and organizing my week.
Question: What's your #2 favorite workout or exercise?
After running it's KB or Zumba, but I am pretty partial to strength lately!
Run SMART Goals
Fill out this form to get the SMART Running Goals worksheet to your inbox!