"No one interrupt me, I'm carb loading!" <- Me. Today. (While it is the day before the race, I may or may not say this on a daily basis…)
I get a lot of questions about what I recommend eating before a long run or race. I hesitate recommending anything specific because I know we all have different tastes and reactions to foods. I'd hate to steer someone wrong so make sure to test out what works for you before race day.
Personally, I swear by salty carbs. The easiest way for me to get this is rice and tons of soy sauce. But you can also eat bread with butter and salt. I eat this because I'm a salty sweat-er so the added sodium helps me. I know some try to stay away from salt, but I pour it on!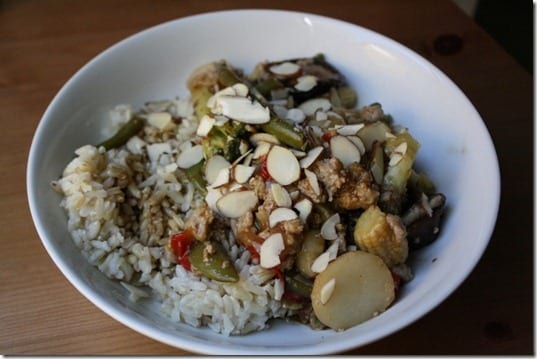 I didn't salt my watermelon because I think that's gross. But you may think drinking soy sauce straight from the bottle is gross. To each their own.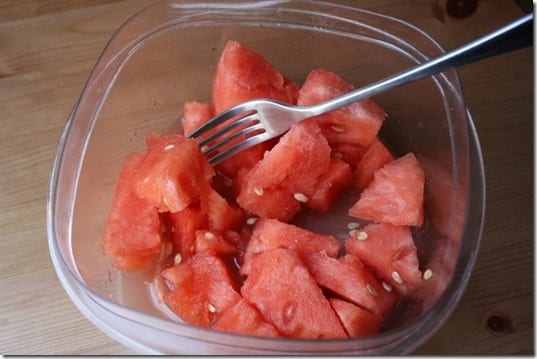 After watching me chug soy sauce, Vegas wouldn't even look me in the eye. Don't judge me cat.
For lunch I stole some of Ben's pizza while cooking up my early dinner.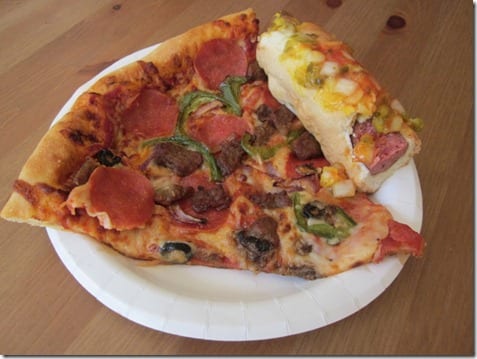 Random occurrence of the day – I got a piece of cake at the store for customer appreciation day! Yeah! Cake is carbs!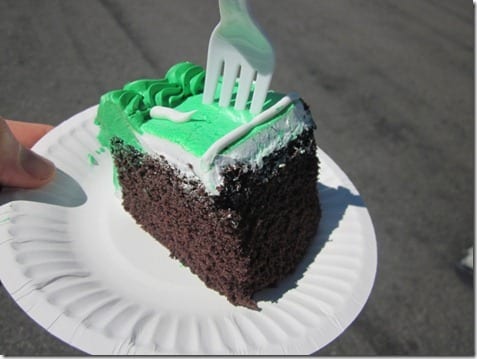 Now I'm relaxing while watching T.V. I should get my gear ready too!
I will update everyone on the race tomorrow afternoon. If I die Ben will update you the blog and give me a proper burial at sea (read: drag my sweaty carcass into the Pacific). But, don't forget I'm on the west coast so it won't be until mid-afternoon. Thanks!
Question: What do you prefer – Rice, Bread, Cereal or Oatmeal? Vote.
Run SMART Goals
Fill out this form to get the SMART Running Goals worksheet to your inbox!