Today's post is from Chandra of Chandras Shenanigans. I met her at the Healthy Living Summit in 2010 and now she's my little blog friend turned real life friend. We bonded over shots in our hotel room…
and lobster sliders later that evening. It was pretty epic and we've been talking every since.
1. Where is your favorite place to run?
    Anywhere flat!  But one of my favorite places I have ever run was along the lake in downtown Chicago.
2. What is your favorite thing to eat after you run?
Eggs, hashbrowns, bacon, chocolate milk, iced coffee… or maybe a bloody mary or a beer if it was a race day!
3. What is your favorite piece of running gear?
Definitely my iPod. I hate running without music.
5. Which race that you've ran is your favorite?
For full marathon Chicago was definitely my favorite course.  My favorite half is the Des Moines Half – and my favorite race of all time is Dam to Dam in Des Moines!
6. What is your favorite song to run to?
This changes from month to month, but anything upbeat works for me – some of my current favorites are:
Katy Perry – Peacock
Enrique Iglesias/Pitbull – I Like How It Feels
Matisse – Better Than Her
And anything by Lady Gaga!
Thanks Chandra! When are we going to crash Tina's house again?! (This time we should tell her we're showing up first.)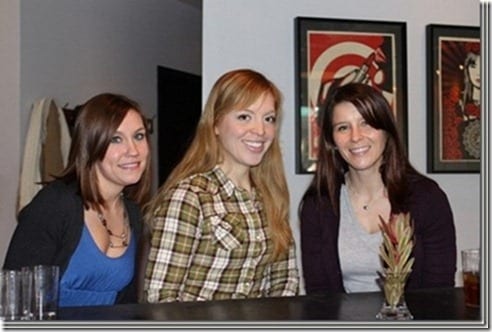 Boston Visit post found here
Question: Ever meet someone over the internet in "real life"?
Run SMART Goals
Fill out this form to get the SMART Running Goals worksheet to your inbox!