It's so sad how many people take a wrong turn at Google and end up at Run Eat Repeat. Consider this post a formal apology and an attempt to steer you in the right direction…
But first, if you were searching for a fashion blog you came to the wrong place. It was cold this morning so I put a random white tank on top of my running shirt. All fancy like.
At least my dogs approve?
If you were searching for a blog that makes beautifully plated breakfasts you took a wrong turn. I was on a mission for PEANUT BUTTER!!! I slathered it all over my toast, a banana, my fingers, Ben's fingers…
If you thought you were reading the blog of another girl with baby fever, you took a wrong turn.
I have a ten year old brother thankyouverymuch.
If you were looking for the blog of an artist's wife you took a wrong turn. But, Ben used what artistic skill he has to make a jack-o'-lantern with a "LOL face" as my little brother requested.
But, if you want to see the website of an artist you can check out another Ben's work…
If you were searching for inspiration on how to avoid Halloween candy this year you definitely came to the wrong place. At least it's a delicious wrong place…
If you were searching for Alcoholics Anonymous you came to the wrong place. But when you find the link you should send it to me just in case Ben and I decided to keep all the rum we bought on vacation for ourselves. (In Ben's hand is Ron Abuelo a Panamanian rum.)
We didn't get home until after 1am last night and stayed over at my family's place. After church and pumpkin carving we needed to head home to unpack and grocery shop. My mom made me lunch for the road
If you were looking for the blog on how to cook eggplant fries from scratch you took a wrong turn.
But, what you should do is take a turn into the supermarket parking lot and buy these…
Preferably for a dollar…
These eggplant fries are AMAZING! Cook them a little extra to make them crispy. Then, cover in ketchup and devour 2/3 of the bag even though it says there is 5 servings.
Again with the candy for dessert. In case you're curious, 2 Reeses and a Twix have – it's about 156 calories. I'll take it!
Lucky for you I'm not completely useless – here is a link to FitSugar's run down of the calories in popular Halloween Candy.
If you want a review on War and Peace you came to the wrong place. But, if you want to know my thoughts on The Hunger Games after everyone else in the world has already read it… sorry I'm not done yet.
Other unsuccessful searches the led people to RER this week…
"what i look like when i run" – Um, I look like the 50 million pics I post everyday, but I can't say how you look.
"butt napkin" – I have no idea what to make of this.
"which side of the street should people run/walk on" – I hope this searcher is foreign, because there's no excuse for this.
"big girls don't run" – Hey, not nice!
"extremely horny and extremely hungry…" You should get off the internet and grab a snack and a girlfriend. Just saying.
In the spirit of making myself feel better there were a few successful searches this week…
If you searched, "can you run across the golden gate bridge" YES, check it out here!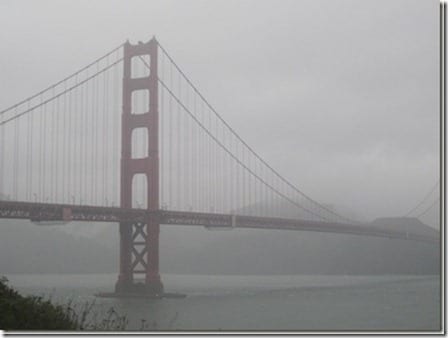 If you searched, "how to eat a bell pepper" – like this:
See ya later
Run SMART Goals
Fill out this form to get the SMART Running Goals worksheet to your inbox!