I guess I missed cooking while I was in Panama because I was smiling in the kitchen while cooking and baking this afternoon!
I have been wanting to bake for a while and decided to throw together a pumpkin bread to satisfy the craving.
Healthy Pumpkin Bread Recipe
Ingredients:
1 cup pumpkin
2 eggs or 1/2c egg whites
2 Tb. peanut butter (heated till soft)
1/4 tsp vanilla
1/2c white flour
1/3c whole wheat flour (pastry)
1/3c stevia for baking OR brown sugar
1/4 tsp each: pumpkin pie spice, salt, baking soda, baking powder
Directions:
1. Heat oven to 350 degrees
2. Mix first 4 ingredients. Mix the dry separate. Combine the two.
3. Pour batter into a well greased pan.
4. Bake for 35 minutes.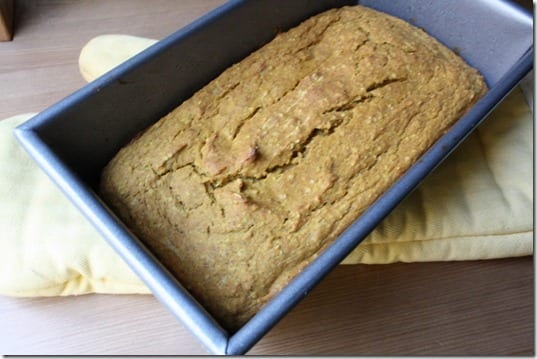 I had to work from until 8pm this evening so I made dinner early. I was excited to bust out my new Costco pan. You're supposed to use it everyday. Guess this means I need to eat cereal out of this thing if I don't feel like cooking!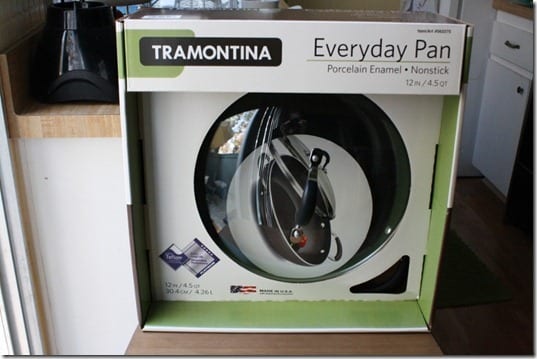 I cooked up a spaghetti squash in the microwave while using the Everyday Pan to cook up ground turkey, onions, tons of garlic, green beans and sauce.
Is it sad that I think I'm the biggest (and possibly only) fan of my own cooking? Yes, yes it is.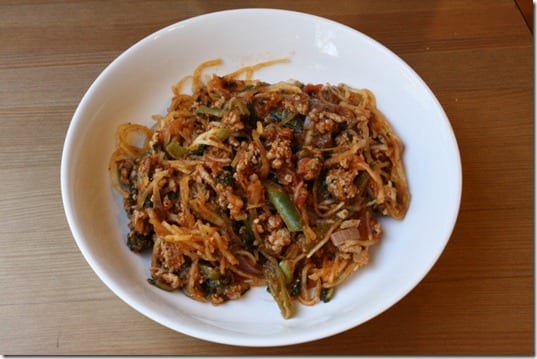 But, I had to rush off to work before eating so I grabbed a piece of pumpkin bread and called it a snack.
I'm not sure if it was hunger or what but around 7pm I got the WORST headache. It was all the way down to my neck. Boo.
I got through my last client and rushed home before taking a handful of ibroprofen with a vodka chaser.
Actually, I didn't do a vodka chase, I did a dinner chaser. Now I feel 80% better.
Now I'm sipping on tea while blogging to you fine folks. And by 'sipping tea' I mean – polishing off a whole loaf of pumpkin bread. Oops.
And by 'blogging' I mean – attempting to ramble in a coherent fashion while I research migraines on WebMD in another tab.
Good night.
Run SMART Goals
Fill out this form to get the SMART Running Goals worksheet to your inbox!