Happy Friday from Monica the ghost!!! Ooooow! I will haunt your house with my lame jokes and bad photography…
I woke up hungry today so I opted to eat before running. But, don't worry I'm not changing this place to "Eat Run Repeat" just yet. Although, that does seem like a better order of things. Hmmm.
Since I love "F" words I made breakfast – French Toast Friday.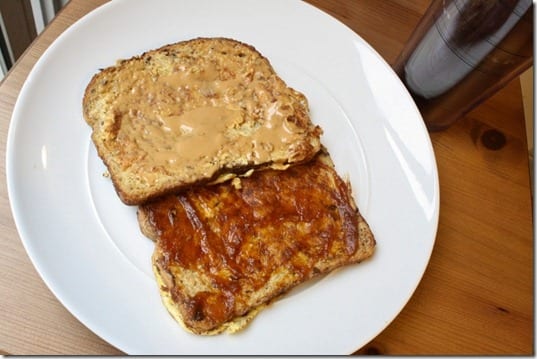 The usual french toast slathered with PB and PB (pumpkin butter) – I would delay any run for this plate!
Now I'm going to shoot for an easy 5K run – we'll see how it goes with a full belly.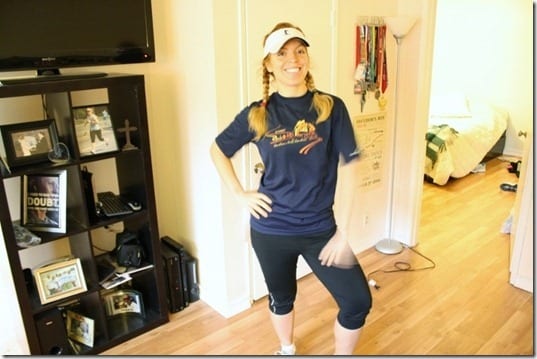 It's week 2 of Pile on the Miles – this week's prize is a $10.00 Subway gift card.
Winners please send me your information (name, address, turn-ons, blood type):
You can see Week 1 Winners Here
Keep walking and running we only have 2 more weeks to pile on the miles!!!
Now I want a Subway Tuna Sandwich – it's my favorite!
Question: What's for lunch?
Run SMART Goals
Fill out this form to get the SMART Running Goals worksheet to your inbox!