I get a lot of sh!t for talking so much about weight loss on Run Eat Repeat. But, the reality is I started this blog as a weight loss blog. And now that I'm a personal trainer my clients come to me to lose weight. Not one of them is just aiming to get healthier. Yes that's an added bonus, but they all want to see the scale and body fat go down.
A while back I did a little series called Weight Loss Wednesday where I featured success stories. Well, I'm starting it over again, but now I'll share a weight loss tip, snack idea or piece of gear to help in the journey or maintenance.
Nighttime snacking is one of my worst habits. I have been working on it, but I wanted a replacement habit to help fill the void. I spotted this Chocolate Chai tea at Whole Foods this weekend and thought it would be a great night time snack replacement.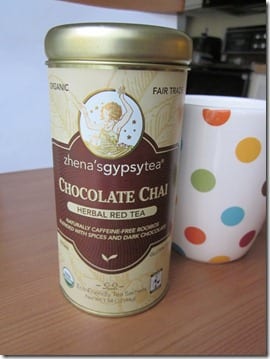 It doesn't taste like hot cocoa, but it is definitely good! I added some stevia and almond milk and that really made it delicious.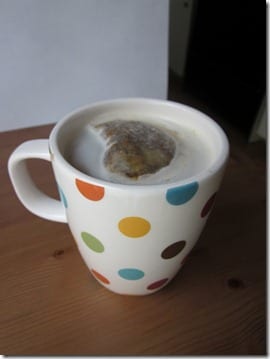 If you don't mind artificial sugars I'm pretty much obsessed with Swiss Miss' hot chocolate too! This is considered 'diet food' in my book – something I normally try to avoid, but I love these and have one almost every night in the fall/winter. I'm always cold and I love chocolate – don't judge.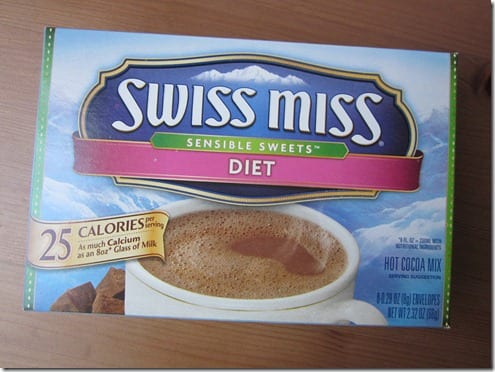 P.S. – Did you see the Groupon today for Garlic Gold? I tried this stuff at Tina's and fell in love. So good.
I have a fun coffee date today – see ya later 
Run SMART Goals
Fill out this form to get the SMART Running Goals worksheet to your inbox!