It's confession Thursday and I'm feeling extra nostalgic about my old Catholic school days this week since I visited my old church at Susan's wedding this weekend.
Confession #1: I am hogging all the eggs in our house! I cannot get enough of them lately and Ben loves them too, but he keeps getting yogurt for breakfast. That's odd…
Confession #2: I skipped my run because I was supposed to try out a new boot camp this morning and didn't want to be too tired (and look like a loser).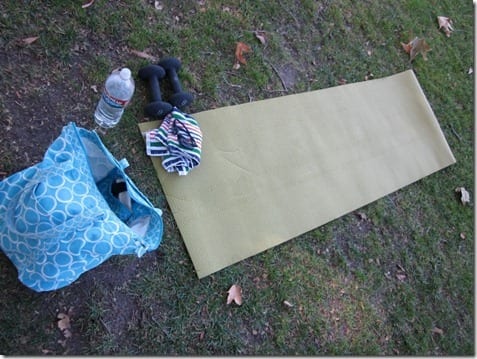 A lady at the boot camp asked if I had just ran that half marathon (referencing my shirt). To me the Arizona RnR Half was a year ago, so I said "yes, last year". She pointed out that the shirt said 2011 and I looked like I didn't know what year it is. I kinda don't.
After the boot camp my Catholic guilt caught up with me and I ran/walked 3 miles when I got home. I do feel better now
Confession #3: I am pretty sure the persimmons I've been eating all week are not even close to being ripe.
Confession #4: I've been eating those fried onion things for green bean casserole like chips. I am not positive on this one, but I'm pretty sure that's the most unhealthy thing one can consume.
Confession #5: I'm almost out of gas from my Soda Stream!!! I have been drinking seltzer like it's water
Confession #6: Oddly, there are always raisins on the floor of my car. This may be caused by my favorite driving snack…
Confession #7: . Kim tweeted that auto correct changed #POTM to #PORN and now I'm trying to thing of a good #PORN challenge for January. Twitter amuses me more than blogs sometimes
Confession #8: Ben and I are taking a last minute trip to San Francisco this weekend, but I really don't want to go. Between October being the craziest month of my life, last weekend's wedding / half mary and the holidays I just want to stay home and watch House Hunters for 9 hours while eating fried onions from a can.
Got anything to confess?
Run SMART Goals
Fill out this form to get the SMART Running Goals worksheet to your inbox!