Happy Friday! My workout plan changed this week because I didn't realize how jacked up I was going to feel after bootcamp. I planned on doing 12 miles on Wednesday and that quickly turned into 5
So, today I went out for 10. It's going to have to be good enough because I have to pack and get out of town!
Creeper in the bushes = Me
Because of the crazy winds yesterday the path was covered in leaves and sticks and small branches. I managed to avoid most of them, but ended up stepping on one that scratched my leg.
I ate pumpkin pancakes as they were ready so this is only one of three…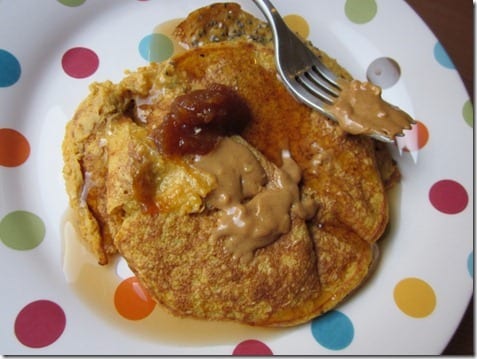 Now I hafta get some stuff ready and head to Las Vegas! I'm going there for the RnR Half Marathon on Sunday. I did the race last year too and it was brutal. This year they changed it to an afternoon race with a 5:30pm start time – that's even worse!
Vegas is a 270 miles away from us so it's just a long drive. Living in SoCal means it's easy to go to Vegas a few times a year. The last time we went was in April.
But yeah, I can't go to Vegas and not drink. I don't drink often, but in Vegas it's just what you do, you know? Last year's half marathon was a disaster because of vodka and blisters. So this year I'm not even going to stress about it and here are my Goals for the Race:
1. Show up.
2. Finish.
3. Not eat a burrito and wash it down with tequila as a pre-race meal.
Seriously. You'll be dead before you know it and I'm not going to stress about this race. Since I'm not completely irresponsible I'm going to hydrate like a mo-fo starting NOW. This means I will stop and pee during the race (possibly more than once). I normally stress about how this affects my time, but for this race I'll be mad at myself if I don't stop and go
Other plans for Vegas:
I'm going to dance (possibly in the hallway of a random hotel)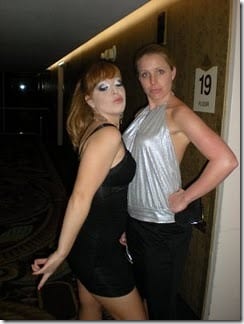 I'm going to drink
And I'll try and get some sleep at some point too…
Oh, and there's a meet up on Saturday around 2pm – email me if you want information
Everyone is welcome! I may or may not come reeking of booze and barf. So, yeah I bet you want in on that!
Run SMART Goals
Fill out this form to get the SMART Running Goals worksheet to your inbox!