Sorry RER was MIA earlier, I guess when I'm in Vegas my blog thinks it can get drunk too!
This morning I headed to the hotel gym for a strength session, but got a text from Meghann as soon as I got there to meet for brunch. Sold to the lady with the food! I turned around and went to get ready.
We went to a cute little café at the Signature in the MGM. The Signature area of the hotel is super nice!
I got a veggie omelet with toast.
On the way to brunch reader Samantha spotted me and introduced herself. If you ever see me dead on the side of the road please stop and say Hi so Ben thinks I might actually have a friend
!
My breakfast buddies were Anne, Meghann and Stephanie
We aren't models, we are runners so it takes a long time to get a good shot…
Stephanie's blog is called Run for Fun and she gave me this awesome head band!!!
I love it because tonight's run really is for fun and I need to remind myself to enjoy it (instead of spend all day dreading it!).
After breakfast I headed to Ross for a long sleeve shirt. I did not plan for Las Vegas to be so cold and I didn't bring anything warm to run in! It's supposed to be in the 40s at the start and will only get colder as we go.
I found something that I hope will work and headed back to our hotel.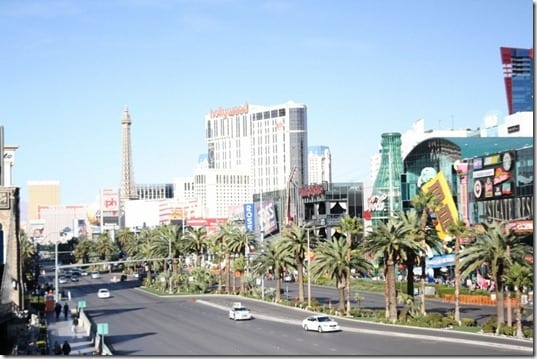 On the way there I made a very necessary carb loading stop for a salty pretzel!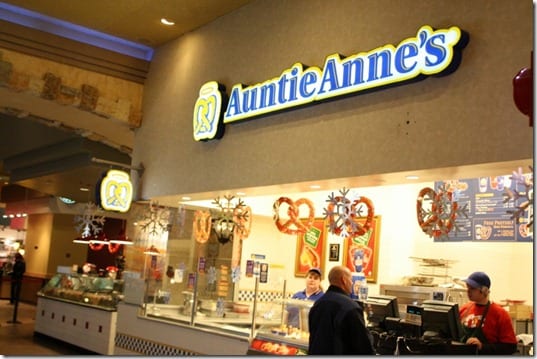 Salty carbs is my pre-race meal of choice.
I also picked up a salad that took 45 minutes to get!!! It was kinda ridic. I wasn't sure what else to eat so I got a salad to fill me up. Hopefully it won't upset my stomach.
I also stole some of Ben's Chinese food.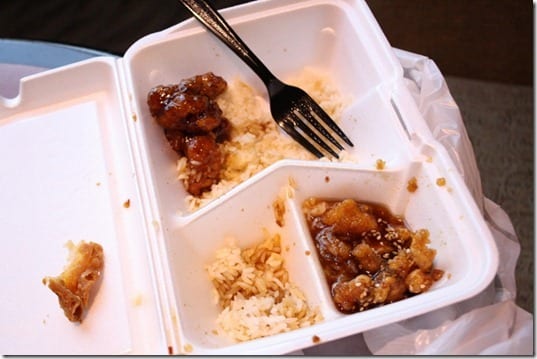 All I know is…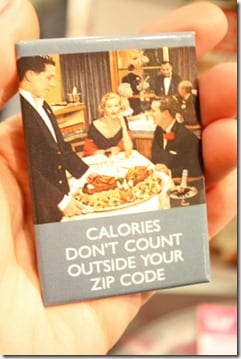 Okay, I have to get ready for the half marathon! I don't think I've ever run in the afternoon, so this will be interesting. My stomach has been weird all weekend (actually it's been weird since I got sick post-Panama on and off!). I'm hoping carb loading and TON of water will be enough to get me to the finish!!!
Run SMART Goals
Fill out this form to get the SMART Running Goals worksheet to your inbox!