I finished Mockingjay – the last book of the Hunger Games trilogy on the way home from Las Vegas today. Ugh. I'm sad. I got really caught up in the story and was rooting for one ending until the last few chapters. Then, I changed my mind but the story didn't change and I'm sad. I need closure with the other guy!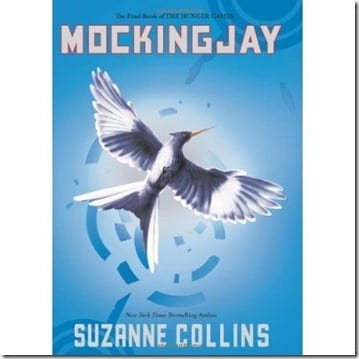 Okay, I know that's weird. But, anyone else on this page too?
Anyways, Ben and I were home from Vegas by 10am. It was the best drive home from there ever (normally traffic is horrible).
We took a quick nap and then got to business. I unpacked, ate lunch and went grocery shopping.
A full fridge is a happy fridge
Vegas did not help unpack…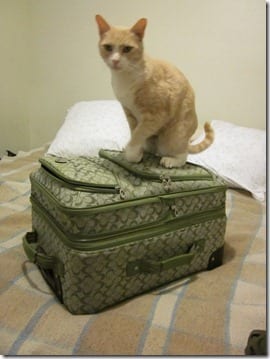 The bad thing about traveling for races is that you end up being stuck in a car or plane after a very long run. This makes my legs super stiff and more sore. I wore my compression socks on the way home to help with recovery.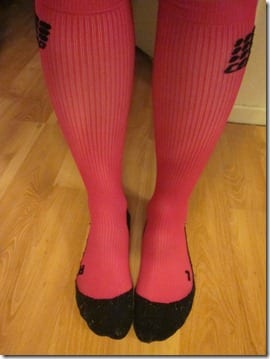 Then, I checked my 'To Do' list – 2 down, 5 to go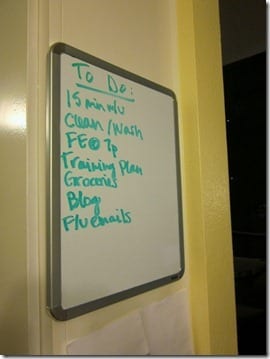 Since the only thing I was setting up yesterday was my belly full of frozen hot chocolate, I didn't do Sunday Set Up last night.
So here is my Monday Set Up for the week:
Workouts:
Monday – Walk

Tuesday – Tempo Run

Wednesday – Strength

Thursday – 15 miles

Friday – 3.1 miles & Strength

Saturday – Yoga or Rest (I should do yoga, but let's be honest)

Sunday – Holiday Half Marathon
Yeah – I almost forgot I have another half marathon this coming weekend! I signed up for it the longest time ago and it totally slipped my mind.
Now I've got a short work shift and then an early bed time! Hopefully, I won't fall asleep in public again, cause it's not pretty…
Did you race this weekend? How did it go??? I know there were a ton of peeps doing RnRLV – how did you guys do? Please share
Run SMART Goals
Fill out this form to get the SMART Running Goals worksheet to your inbox!