I had a short shift at my place of employment today and called Ben on the way home. He wanted me to pick up lunch so hit up a drive through. I proceeded to try and eat as many fries as possible before I got back.
Pacing yourself doesn't apply when you're sharing fries with someone. Eat fast!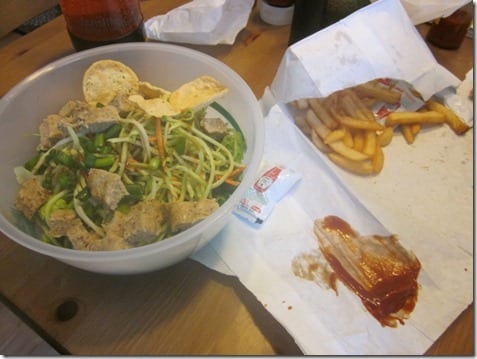 Side note: Does anyone else get buy 1 get one free Yogurtland coupons at their house?!?!
Ben and I do NOT, but my mom does and we live closer to 'our' Yogurtland than she does? This is not cool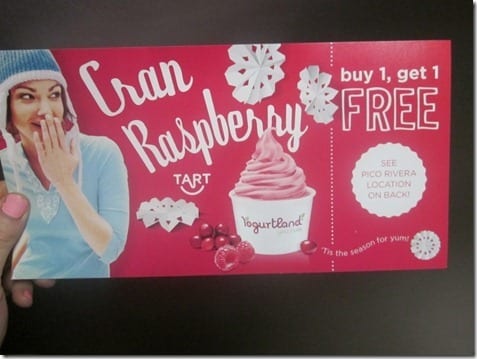 I signed up for the Holiday Half Marathon a very very long time ago. As in, I forgot that I even signed up for it until I got an email saying "The Ho-ho-Holiday Half is almost here!"
Crap (is what I thought immediately) – mostly because I really really really want to sleep in on the weekends now that I have to wake up before 5am Monday – Friday.
But, I'm signed up and figure I might as well show up for the free shirt
So today I prepared by eating a lot of salty carbs.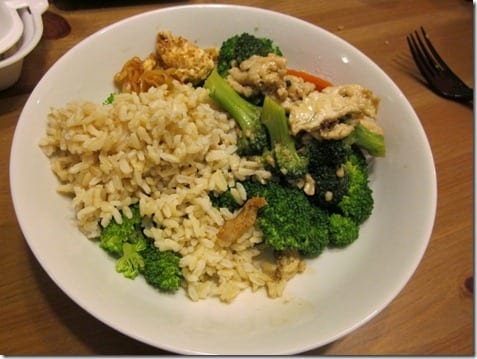 I read this week (in RW) that you shouldn't sign up for too many races if you have a specific running goal. I had a light bulb moment where I realized I have definitely been registering without really thinking about timing, training or recover. Races can help you improve if the timing works in your training. But that's not how I've been going about races. If it's on sale I just sign up!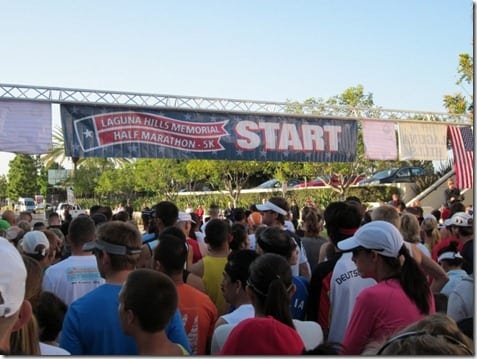 I need to pace myself on how I sign up for races. I'm going to review my 2012 goals before I continue to sign up for more races. I already have a race for Jan & Feb!
Since I'm not "race ready" in terms of PR-ing I'm going to use the race to work on something else I really need help on – PACING! I am the worst. I go out way too fast every time. At Long Beach I kept glancing at my Garmin and knowing I was going out too fast, but didn't slow down and slammed into the wall.
My goal for the half marathon is to keep even splits. We'll see how it goes!
See ya later
Run SMART Goals
Fill out this form to get the SMART Running Goals worksheet to your inbox!