Hello! After boot camp I went for a little run, but half way through I had to make a call. Then, I realized Tina was g-chatting me so I walked and g-chatted instead
We're cooking some fun stuff up for next year!
I am still trying to figure out a long term plan for running after camp. Luckily, I found a new path today! Buuuut, it's only about 2 miles long so the search continues.
When I got back home I devoured a tangelo while cooking up breakfast.  I obviously started attacking this meal before taking a picture.
And I took a million vitamins. I got a new multipack set for Ben and I, but I already think this many is crazy! Ben takes them all at once too!!?! I'm hoping these pills give me magical powers. I'll keep ya posted.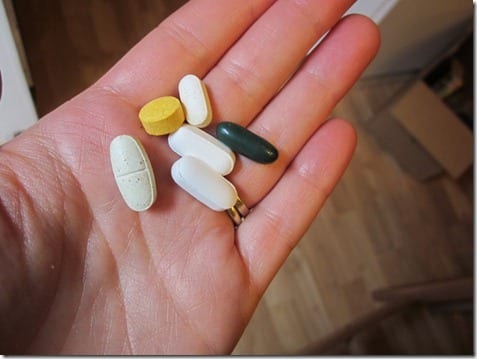 The call I had to make mid-run was to my little brother Matt. Today is his 11th birthday!!!
 Happy Birthday Matt!
 (someecards.com)
Matt's birthday dinner will be at Rainforest Café – he always picks that place! Here is our visit to the Rainforest Café last year. Yes, he already requested we order the Volcano Cake again!!! I'm definitely excited about that
Maybe I should get him a tiny pinata like my other brother had…
Winner of the Nasoya prize pack is: Akemi – send me your info!
Question: How many siblings do you have? Brothers or sisters?
I'm stuck with 2 guys, luckily they're not so bad
Run SMART Goals
Fill out this form to get the SMART Running Goals worksheet to your inbox!