Happy Friday!
This morning our boot camp took a little power walk – it was fun! It's much easier to get to chat with the ladies when we're walking
I wanted to get in 3 miles after camp, but my Garmin won't turn on?! So, I went out for a bit without it but turned back early because I had to pee. Asap. #RunFail
1. I added Cottage Cheese to my pumpkin pancakes and they came out huge! Love love love.
2. Fit Gift Idea – times are tough, so I love this no cost gift idea!
ACE shared a coupon book with exercise or health related activities on their website. I say take the idea and make it your own!
Even if you aren't a trainer making coupons to spend some time with a friend or family member is a great idea…
"Take a one hour walk" – Name the time and place, we'll walk it out!
"Be your Yoga buddy" – I'll go with you to yoga!
"One week accountability partner" – I will email you every evening for a week to check in on your progress towards working out/running/clean eating…
3. I kinda love this funny reminder to stop complaining about your body and just enjoy it the way it is. I've said before (about my own body) – This may be as good as it gets! And that's okay
4. Since I cut my run short I have energy that I need to burn off!!! Maybe some salsa dancing is in order?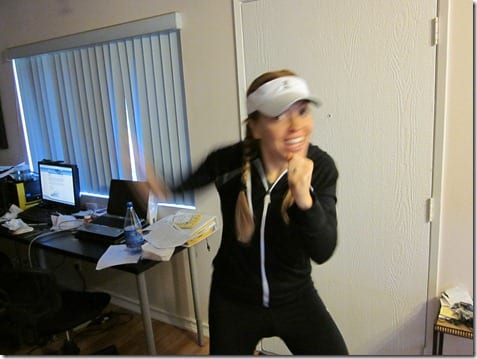 I'm sad I'll never have moves as good as this dog…
5.  Flashback Friday Fun – Michael and I on Christmas! Heck yeah that's a Teddy Ruxpin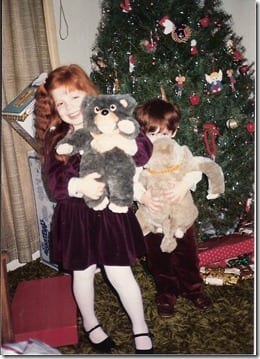 Question: What would you like in your coupon book?
I wouldn't mind a massage from Ben 
Run SMART Goals
Fill out this form to get the SMART Running Goals worksheet to your inbox!