I've got a fun gear review for Weight Loss Wednesday – The Fitbit Ultra. Fitbit is a wireless activity tracker that tracks your steps, mileage and calories burned. It retails for $99.95 available online and in stores.
You can set up with your name – RunEatRepeat doesn't fit so I went with option B. (Sometimes I forget I have another name…)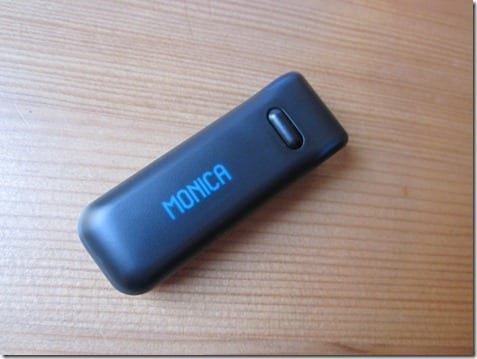 The set up was super simple – it took less than five minutes for me to plug it in, update it with my information and set up my online account (A LOT easier than the body bugg!). You set up your account and input your personal info to give it a better idea of the calories you burn with activity.
It comes with a small charging device that plugs into your computer. But, you do not need to plug it in to update your information online – as long as you come within 15 feet of the docking station it updates! *Love this aspect too – again, easier than the body bugg.
This was my reading after just setting it up:
I didn't put it on until mid-morning yesterday so I didn't hit all my goals for the day.
This was my reading at the end of the day:
*I appreciate that it updates your dashboard automatically when you get close to the docking station. I didn't have to do anything except refresh the page to get my results!
But, you don't even need to do that – just press the button the front and it tells you steps, mileage and calorie count.
I wore it on my run this morning and it was a little generous on the mileage. I ran 8 miles and walked a bit, but it was about a half a mile over (compared to my Moto's reading). I'm going to keep comparing to see if it's consistently 1/2 off or if it varies based on distance.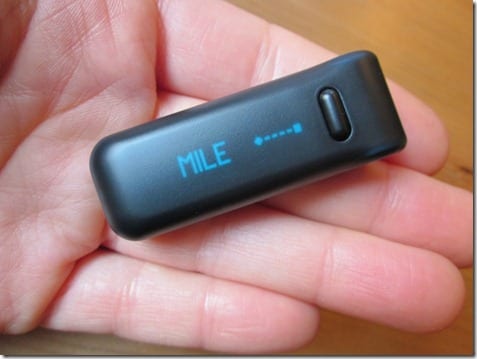 Pros:
Small, discreet pedometer and calorie counter
You can check in with your progress anytime – no computer needed.
No monthly fee to use online system!
A lot easier to use and set up than the Body Bugg.
Online community and other tools.
Cons:
Not as accurate as GPS mileage trackers (Garmin, Moto, other)
Measurements based on movement only (not heart rate, sweat levels, oxygen consumption)
Overall, I'm a fan. It's super easy to use and I love that I can check in whenever I want to see if I need to up my steps to get to 10,000 each day!
Fitbit Ultra was sent for me to review. All reviews on RER are my own opinions. I have a lot of opinions on  fancy cars too, in case any companies are reading this…
Question: Do you wear a pedometer or similar device? How many steps do you aim for each day?
Run SMART Goals
Fill out this form to get the SMART Running Goals worksheet to your inbox!