Merry Christmas!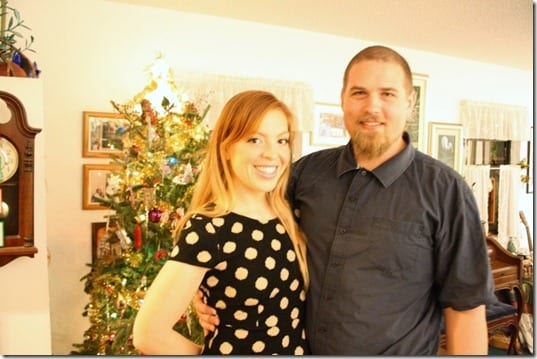 Today was full of traveling, naps, catching up with family and FOOD! Right after lunch Ben's mom whisked me away to Publix to get essentials. Yes, Stacy's Gingerbread Pita Chips are essential.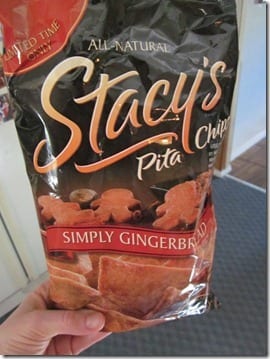 Actually, anything and everything covered in cinnamon and sugar is a 'must have' on Christmas!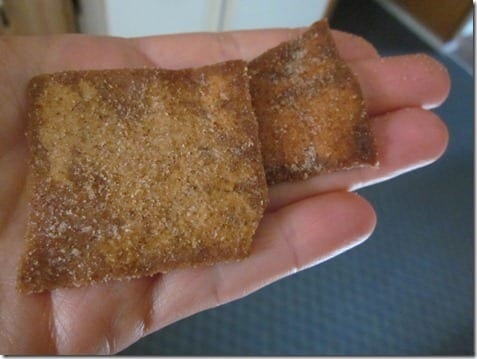 After way too much tired snacking I opened up my suitcase and realized I packed a tight dress for Christmas eve festivities (tonight is the night Ben's family celebrates). Not the best choice after the feast in the kitchen, but its also ALL I packed – the rest of my suitcase was full of gifts and running gear…
Okay, the reason I bought it was it cost 12 bucks at a hoochie store and wouldn't wrinkle. Done and done.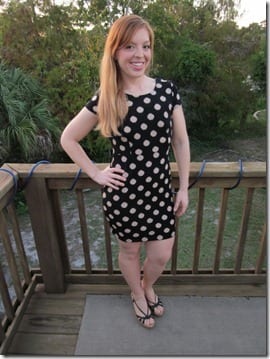 We went to church and I thought it was the best Christmas service ever! The pastor referenced my favorite part of Taladega Nights – when Will Ferrell prays to the baby Jesus.
At the end we lit candles and sang Silent Night, it's was really beautiful.
Dinner was another mix of everything – variety of salads, quorn chik'n and rolls with butta. Looks gross, is delicious.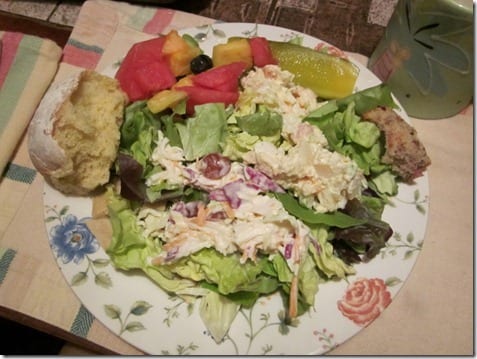 Then, it was present time! Ben's family opens everything Christmas Eve so we can sleep in tomorrow.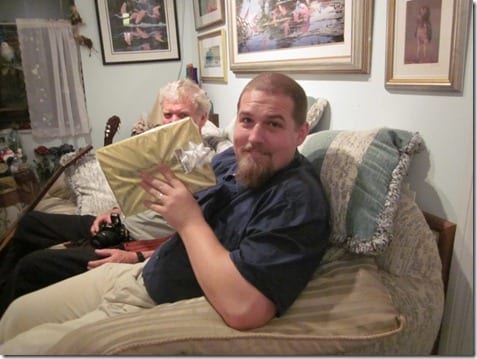 His mom makes her special hot fudge to pour over ice cream every year too. It's pretty indulgent, but it only happens once a year.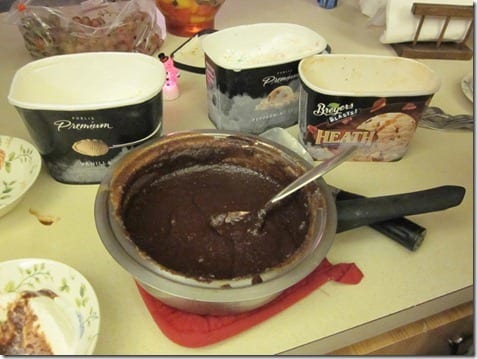 Hot fudge on top of ice cream means you need to eat it fast before it melts!
All the presents are open and the ice cream is gone. So, tomorrow will be a low key day of lounging, movies and Christmas dinner. I'm looking forward to getting to sleep in an actual bed instead of an airplane seat.
Merry Christmas to all, and to all a good night!
Run SMART Goals
Fill out this form to get the SMART Running Goals worksheet to your inbox!