Today was jam packed with food based fun. This morning Ben, his sister, nephews and I went to Dakin Farm to visit the cows.
I wasn't too thrilled to be considered one of the Heifers, but I was forced to agree to this nickname as it was written on the woman's bathroom door.
Apparently, fresh ice cream is made from cows. Weird. I thought it came straight from Heaven. Ice cream is why I love cows. Let's treat them with kindness since they bring us this delight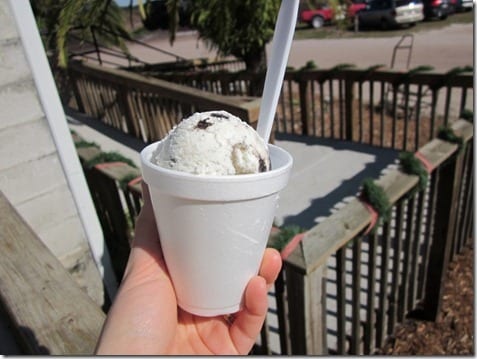 The cows at Dakin Farm are allowed to roam free when they are not being milked. They are not given hormones and are fed a grass diet. But, their milk cannot be labeled organic because if the cows get sick they do give them antibiotics or other medicine.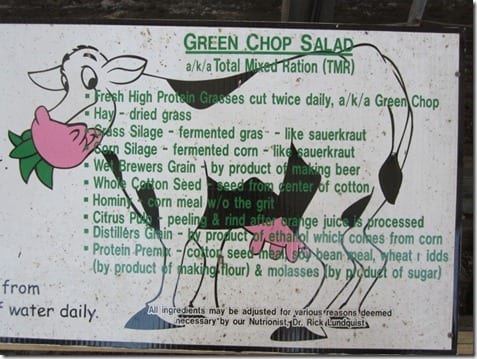 Water does a body good.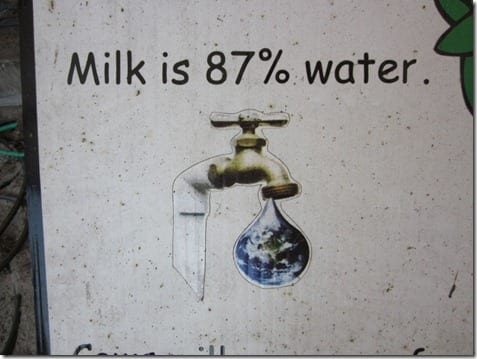 We started with a tour of the shed and milking stations.
One of the cows was as curious about us as we were about her and came strolling up to check us out.
Weird RER Fact: I say hello to new animals in Spanish. You know, just in case that's their first language.
"Hola vaca."
The cows are milked for 8 minutes 3 times a day. They give about 7 gallons of milk a day.
After the tour, it was time for a hay ride!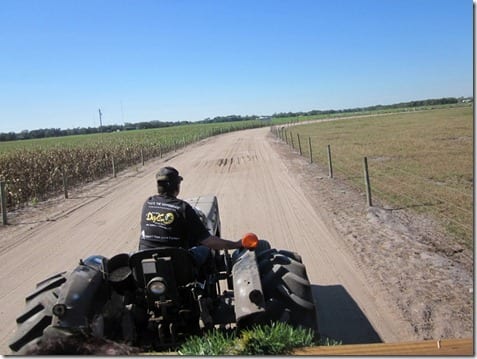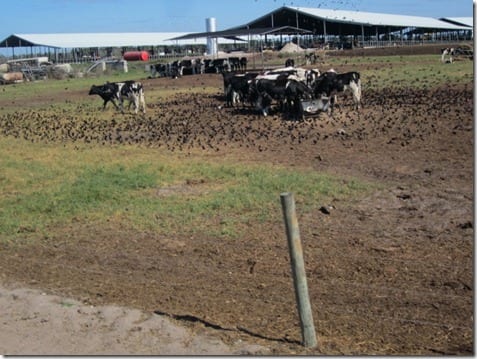 My favorite part of the day was feeding the baby cows- or calves if you want to get technical about it.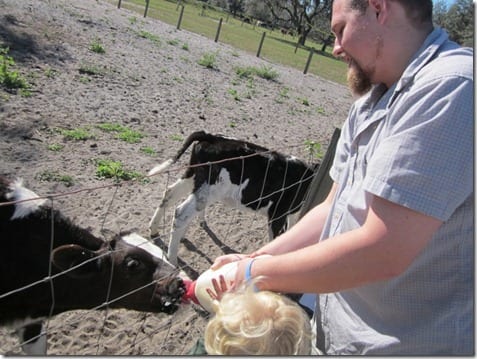 I've decided not to have babies and to raise baby cows. At least these babies will give me milk, instead of asking for mine.
Dairy farm snacks – string cheese and diet pepsi.
We also tasted the fresh milk. I went for the Chocolate since I'm  fan of refueling with low fat chocolate milk 
And we made butter by shaking heavy cream in a glass jar for a few minutes. Seriously, isn't that crazy?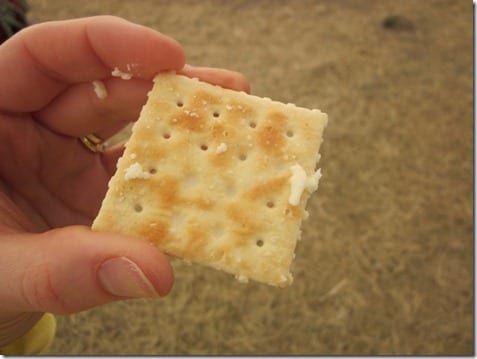 All I know is, this trip made me want to focus on eating free range animal products next year.
Blogs are super weird in that you talk about your private parts to complete strangers.
Plus, you can make friends around the world! Meghann lives across the country from me, but I see her more than my best friend (not an exaggeration).
We just hung out a few weeks ago in Vegas!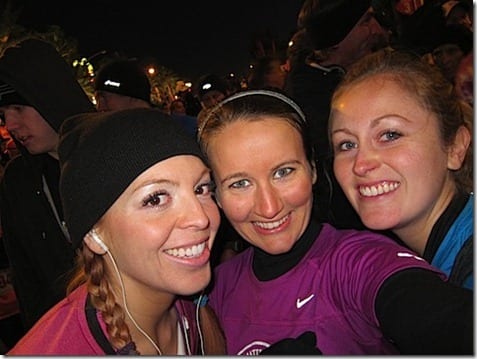 And we hung out in LA for the Dole Summit in November!
(image source)
Since Meghann lives in Tampa and we're staying in Englewood we decided to meet in the middle for dinner. Derek picked this Man V. Food find – Munchies 420 in Sarasota.
The menu caters to someone in a 'compromised' state of mind as pretty much everything will give you a heart attack. I guess the point is you don't care that ordering mac n' cheese inside your sandwich crosses the line of embarrassing gluttony when you're on a running high, right?
We started with an order of hot wings. Munchies 420 Man V. Food Challenge was for Adam to eat 10 of their "Fire in your Hole" wings.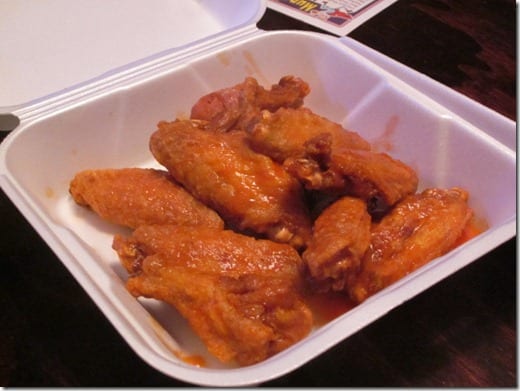 Want to see if he did it? Watch it here.
Want me to spoil it? Food won.
We had perfect timing because a guy tried to take the challenge while we were there!
That guy's name is Ben. Kidding.
We asked about it and were told the #1 rule of this challenge: Throw up outside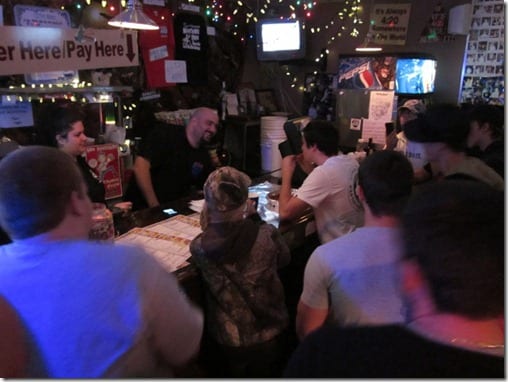 Um, no thanks.
But a sucker guy did come along and try it right in front of us.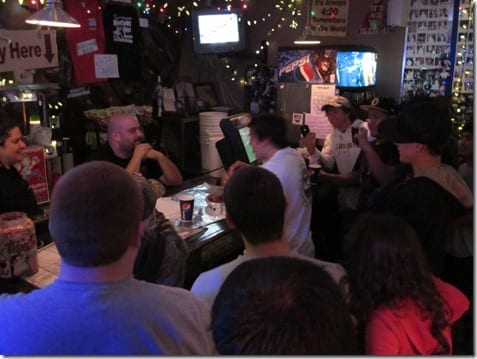 …and that's when I saw a grown man cry. He quit after 1 1/2. They are made with ghost peppers and you have to sign a waiver to do the challenge. No joke, right?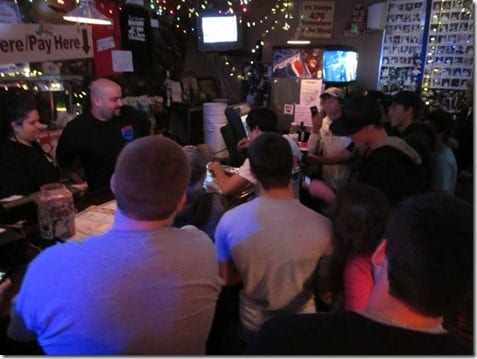 Meghann and I spilt the Fat Hippy. I hope it was free range organic hippie, but I forgot to ask.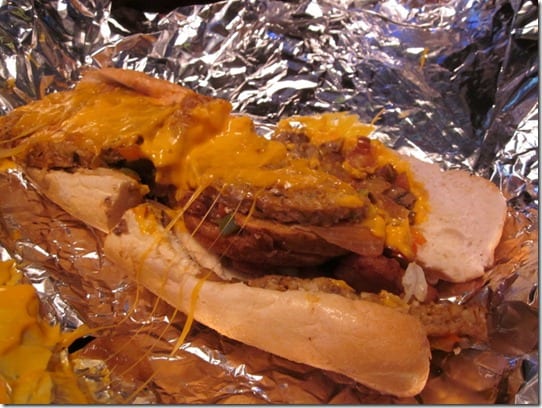 Our sandwich was garden burgers with broccoli bites, peppers, onions fries and cheddar cheese sauce. It wasn't that good. I'm not a fan of generic garden burgers or cheese sauce, but I was hoping the decadent combo would win me over. Nope.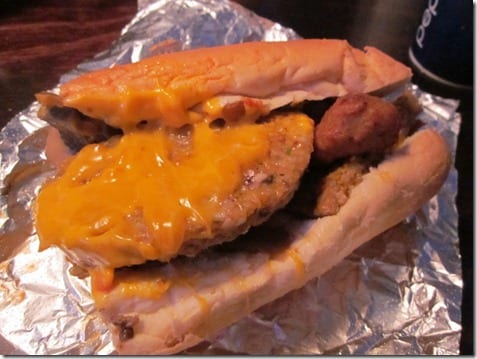 The sandwiches came with thick cut potato chips. Those weren't too shabby.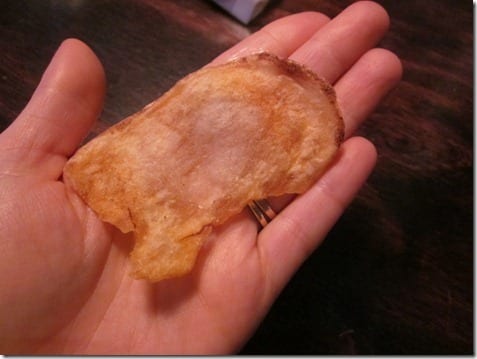 Ben got a weird philly cheesesteak with marinara sauce and I thought it was really good! Definitely better than my hippy sandwich.
Get in my belly!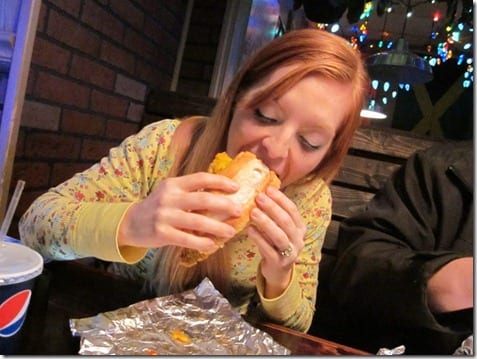 Cheesy smile to go with a cheesy sandwich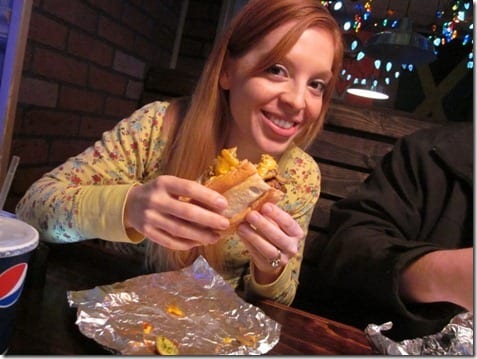 Sometimes restroom signs are unclear, so they need to draw you a picture. I appreciate that.
After the Munchies feast Ben suggested ice cream from the place next door. Even with full bellies no one objected. Ice cream is amazing like that.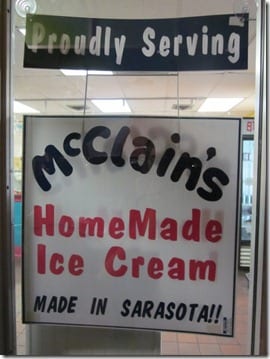 I tasted 29 out of the 30 flavors before going with good ol' Moose tracks. You can never go wrong with Moose tracks.
Meghann and I better find an excuse to hang out again by February and keep this streak alive! Meghann, may I suggest another Man V. Food place to redeem this experience?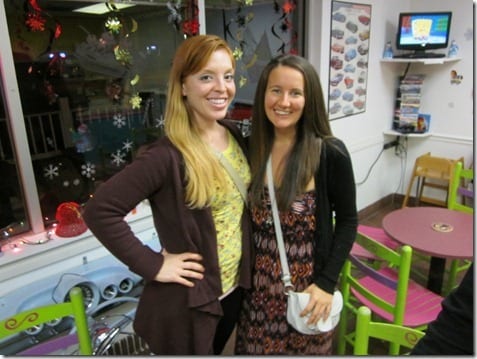 Good night
Run SMART Goals
Fill out this form to get the SMART Running Goals worksheet to your inbox!