Hello and Happy Thursday! It's Thursday, right? I dunno I'm on vacation
Last night Ben's mom made her signature dish – Mushroom Chicken Casserole. Since this is the first time I've visited not vegetarian I tried it.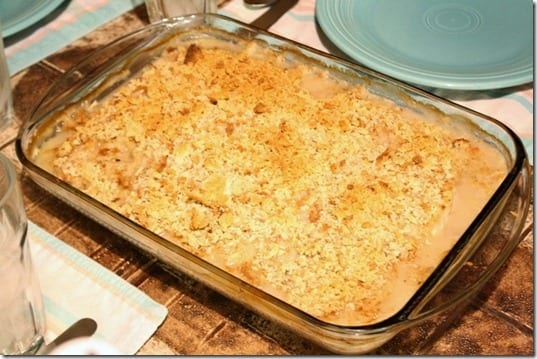 The biggest problem with visiting my in-laws is too much good food.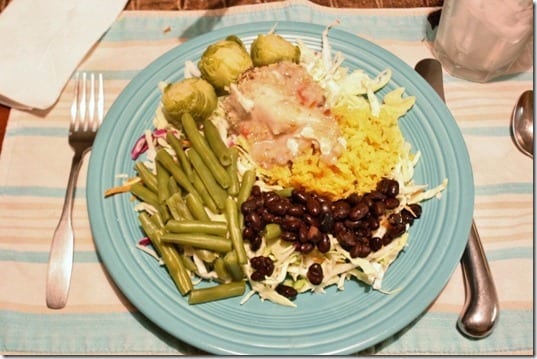 Yep, even hot blueberry pie a la mode. I'm convinced she's trying to fatten us up so we don't fit on the plane and have to stay here forever.
This morning I did 5.8 miles with 3 quicker miles thrown in the middle. It's easy to be quick in these flat lands. It's cold (for Florida) today so I busted out the long sleeve zip up.
Warning – pass this part if you don't want to hear about my vagine issues. (Vagine is not misspelled it's how I say it, all fancy like.)
Part of the reason I've been struggling with my New Year's Resolutions is because of this pressure on my vagina. It's been on my mind for a while now, and I've started to worry about it more and more.
I'm in the 'at risk' age/sex/life status for this issue as I'm in my twenties, own a vagina and married. See? Red flags all over the place!
About a year ago I started getting questions about my vagina. Like, what its been up to? And if it was interested in renting out the space for a temporary tenant that could camp out for 9 months or so.
I'm in an odd situation as my husband is ready to make babies before me (or maybe he just wants to practice, this is unclear). My parents and in-laws are ready (to fight with me about shoving cookies in my toddlers hand as I lecture them on giving processed sugar to my kids).
But, I'm not.
Luckily, for everyone on Vagina Watch 2012 I'm warming up to the idea. I'm trying to figure out if there are any things I want to cross off my list before I get knocked up. So, my 2012 Resolutions list has a bit of added pressure.
I also really like my training job right now. I want it all and I know it's not easy to have it all. And I'm a realist. So, I'm trying to get all my little red ducks in a row
And as I'm a realist I realize I can't wait forever. A recent NPR story reminded me that waiting too long is risky. But, not living the life I want is dangerous to my soul.
After days and days and days I think I have it figured out on my end. The rest is kinda up to God. 2012 won't include babies, but it might include morning sickness. We'll see.
Run SMART Goals
Fill out this form to get the SMART Running Goals worksheet to your inbox!