I'm weird about change. It makes me sad – even if it's a good change. So, I'm a little sad about the year being over. I'm just hoping 2012 will be even better!
Here are my top 11 memories from 2011!
1. Running the Rock N Roll Phoenix Half Marathon.
This is one of my favorite races of all time. I felt GREAT the whole race! I had fun! It made me happy. I ended up beating this goal in May, but this race was more fun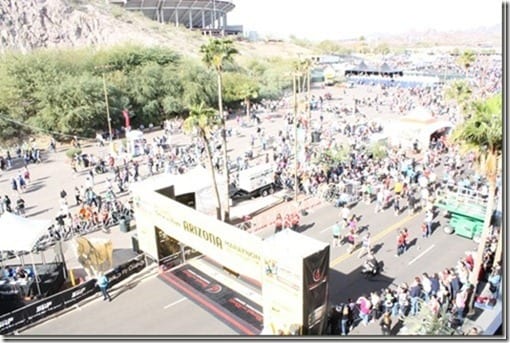 Okay, I do have to give PRing in the Long Beach Marathon a shout out here too. It almost killed me, but made me stronger.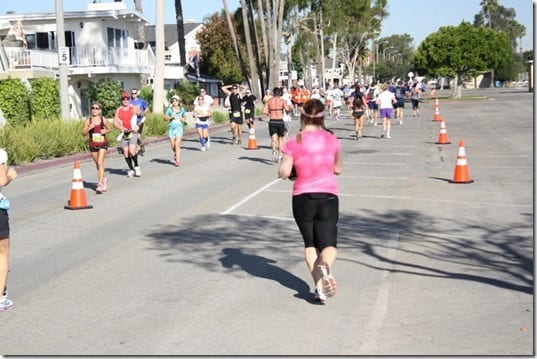 2. Running with friends! I finally discovered running with friends can be fun! It's taken my hobby to a whole new level and helped keep me socially normal. Kinda.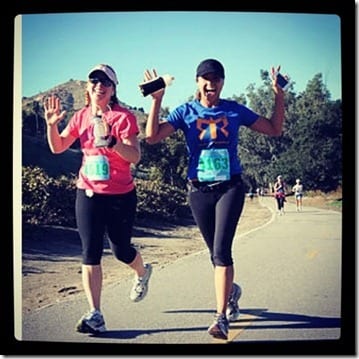 Honorable mention to: Running a Race in Boston (even though it was freezing and I didn't want to get out of the car). I really wanted to run in 6 different states this year. I didn't hit that goal, but with this and AZ above I was able to knock a couple out.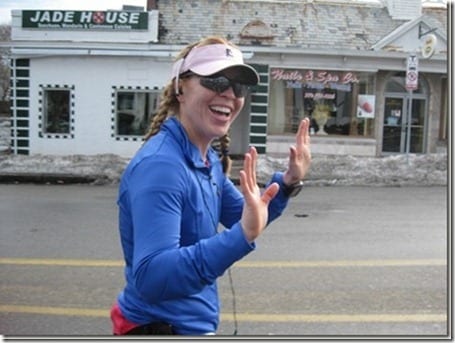 3. I got my personal trainer certification and got a job as a trainer!
This was one of my big goals of the year and I made it happen. I still have a lot of learning and growing to do in this profession, but I'm finally happy. I spent all my life thinking my path would be something else. It was really hard to let go of some of the dreams I was holding on to so tight. But, I'm very proud that I let go of some things in order to try something new and scary.
4. I spoke at Fitbloggin and the Healthy Living Summit! I did a presentation on Blogging 101. If you're new to blogging check it out here.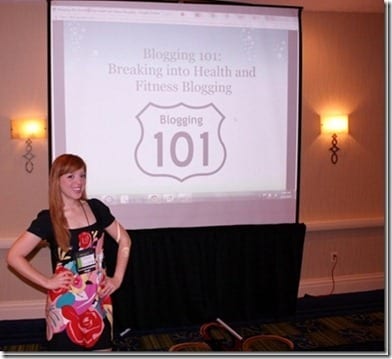 At HLS I spoke on Blogger Safety. It's a topic I still think we need to continue to talk about. I don't want to wait until something really bad happens for everyone to take blog safety seriously.
5. I made more vlogs! I don't know why I like talking to a camera over a live person, but I do. Kidding. But I enjoy video blogging a lot and hope to do it more often in 2012!
My How to Cut a Watermelon youtube will always be my favorite, but How to Cut a Mango is like the sequel
6. My fam and I had a lot of fun times eating, hanging out, eating some more…
7. We visited Ben's fam and went to Marco Island where I didn't die even though it was 102 degrees with 100% humidity. That's basically underwater.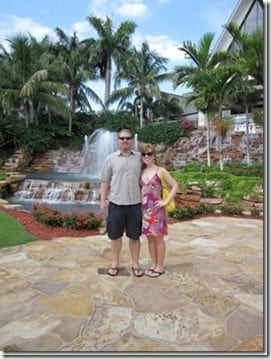 8. I almost met Adam Richman from Man V. Food. But he tweeted me after and I adore him even more now!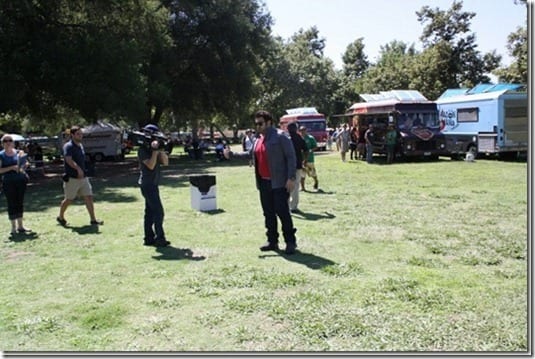 9. I did meet Bob Harper!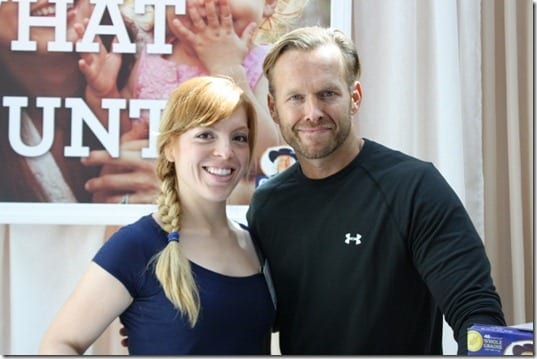 And I know what you're going to ask – Yes, he's super hot in person. Like crazy hot. Give me a minute now that I'm reliving it actually…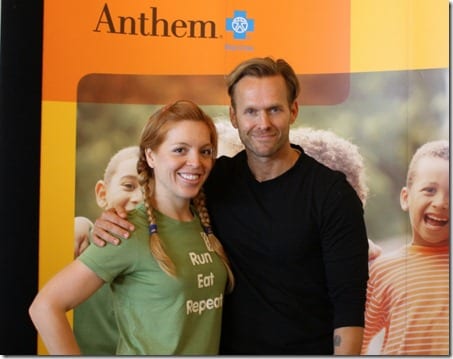 10. I ate my weight in watermelon and fro-yo and whatever else I wanted. I am at peace with food. I have days when I'm too snacky and I know that's not good for me (old habits die hard!), but it's not an emotional or starvation based thing. It's just because I love food.
I wanted to lose 10 pounds and I failed at that 2011 goal. But, I didn't gain any weight despite the fact that I eat what I want. Now it's up to me to decide if I want to cut back to make the scale down or what.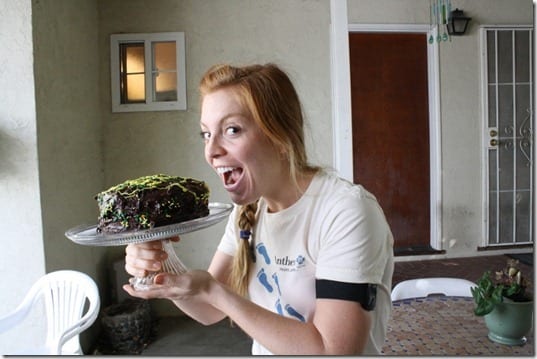 11. Ben and I went to Sequoia National Park and Panama and didn't kill each other continued to grow together <3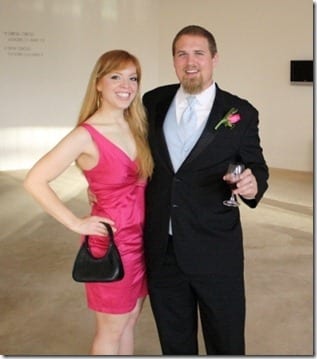 11 1/2. – Run Eat Repeat grew like crazy and I found new friends and readers and opportunities because of it!
I am very very grateful that you stop by to see what I'm up to. I read every comment and email and know you are busy and there are 89,000,348 other blogs you could be reading instead of this crap RER.
Thank you for reading and commenting and supporting me. I hope you hang around for 2012!
Happy New Year!!!
<3, Monica
Run SMART Goals
Fill out this form to get the SMART Running Goals worksheet to your inbox!